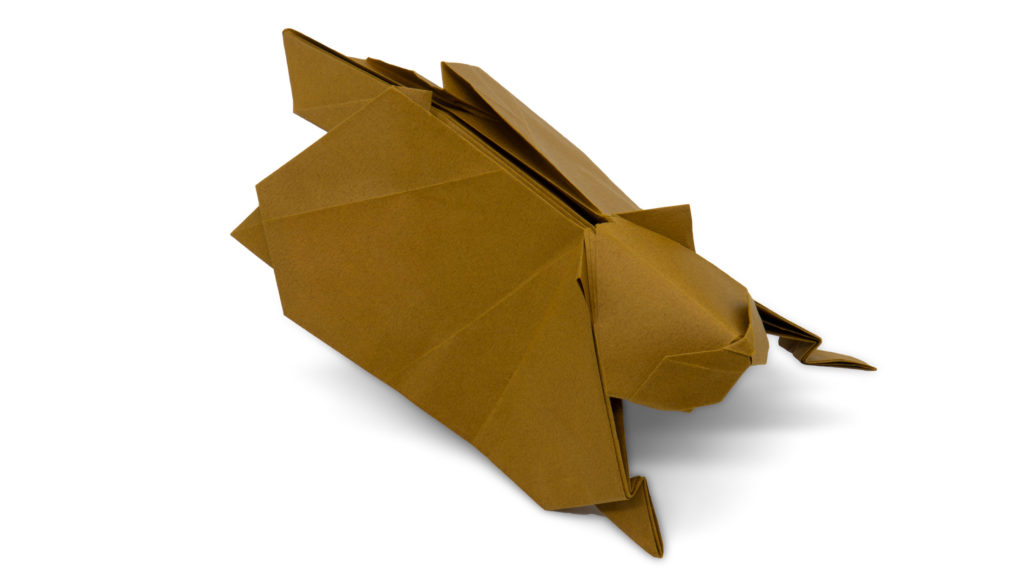 You can't be friends with a squirrel! A squirrel is just a rat with a cuter outfit.
-Sarah Jessica Parker
Yes I know it says Flying Squirrel at the top of the page, but we first need to talk about cheeseburgers. Bear with me here, there's a reason for this.
A cheeseburger is a pretty simple concept, and by and large a fairly inoffensive thing. A meat patty (or a vegetable one if you prefer), accompanied with a slice of cheese, maybe some lettuce and tomato, and a condiment or relish of your choice, all inside some sort of bread roll. In fact, there's only one really contentious thing that goes into a cheeseburger and people get quite animated about whether they like it or not:
Pickles.
Some people can't stand them and will happily dismantle a burger, risking cheese and mayo on their fingers and lettuce all over their lap to get rid of the offending slice. Others will get equally messy disassembling their burgers to put extra pickles in. In short, pickles are the single most divisive ingredient in a cheeseburger.
This origami Flying Squirrel model by Gen Hagiwara is similar. Some people will love the way this model looks, while others will hate it. It's certainly very…unusual. I like it.
The design is pretty minimalistic. The body is quite blocky, which is not surprising given the shape of a flying squirrel. The head, paws, and tail are all simple and don't have a lot of detail. There's something about the design of the head that makes me feel like this Flying Squirrel is wearing a crash helmet, but maybe that's just me. I'd like to see Gen Hagiwara redesign it so that it has an enclosed back and all the layers aren't visible from the top but it's a fun model and I can forgive it that.
Note: This post contains affiliate links.  Please see disclosure for more information.
What is a Flying Squirrel?
Flying squirrels are similar to other squirrels but have a number of adaptations to suit their "flying" lifestyle. Flying Squirrels can't fly as birds do, instead, they have a furry, parachute-like membrane that stretches from wrist to ankle called a patagium that helps them glide from tree to tree.  They are capable of obtaining lift within the course of these "flights" so they can travel up to 90 metres (300 ft).  Additionally, when compared to other squirrels their limb bones are longer and their hand, foot bones, and distal vertebrae are shorter.
How to Make an Origami Flying Squirrel
This is a low intermediate level design. It uses the blintz base. There's nothing truly horrendous in the folding sequence, and if you can manage an open sink and fold reasonably accurately, you shouldn't have a problem with this model. It takes about 20 minutes to fold this Flying Squirrel.
Hagiwara recommends folding the origami Flying Squirrel out of a square of Tant, Kami or Satogami paper, at least 20cm x 20cm (about 8in a side). I'm not a great fan of Kami for this model as I just don't like the finish. The paper doesn't suit the design and it feels too artificial. Either Tant or Satogami will work well, as will tissue foil, which I've used to fold the model in the pictures here. My paper was slightly larger than Hagiwara's recommendation at 30cm x 30cm and produced a final model that is about 20cm (8in) long from nose to tail, 11cm wide (4.25in) and stands around 6cm (2.4in) tall.
Origami Flying Squirrel Instructions
The diagrams for this model are in Gen Hagiwara's book Spirits of Origami. This is published by Nicolas Terry of the Origami Shop and is number 8 in the Passion Origami series.
All the models in the book are animals, with a good range of designs that suit all origami abilities. I've also folded the Hagiwara's Snake from the same book.  Spirits of Origami is beautifully presented, like all the Passion Origami books Terry has released.
I consider Terry's Passion Origami books to be the benchmark for how good an origami book can look. The diagrams are clear, a good size and well presented with plenty of white space. The contents pages contain full-colour pictures of every model. The book is hardback, with good quality paper used throughout.
Gen Hagiwara's Spirits of Origami is only available from the Origami Shop here.
I will definitely be featuring more models from Spirits of Origami. Watch out for a kitten, a turkey and a kangaroo coming soon. Not right now though. I need to go wash burger relish off my fingers.
Get Involved
I'd love to hear your views on this origami flying squirrel.  Check out this origami squirrel if you are looking for a more challenging model.  Feel free to let me know what you think in the comments below, or you find can me on Instagram or Twitter. Check out my Pinterest boards too!
You can also subscribe to the mailing list by entering your email in the box below:
Disclosure:
This page contains affiliate links and I may receive some small commission for purchases made through the links on this page. This hasn't affected my decision to recommend a product – I value my personal and professional reputation and would not endorse a product or supplier I did not believe in. There is no additional cost to you for purchasing through this page.
As an Amazon Associate, I earn from qualifying purchases.  Origami Expressions is a participant in the Amazon Services LLC Associates Program, an affiliate advertising program designed to provide a means for sites to earn advertising fees by advertising and linking to amazon.com, amazon.co.uk, amazon.ca. Amazon and the Amazon logo are trademarks of Amazon.com, Inc. or its affiliates.