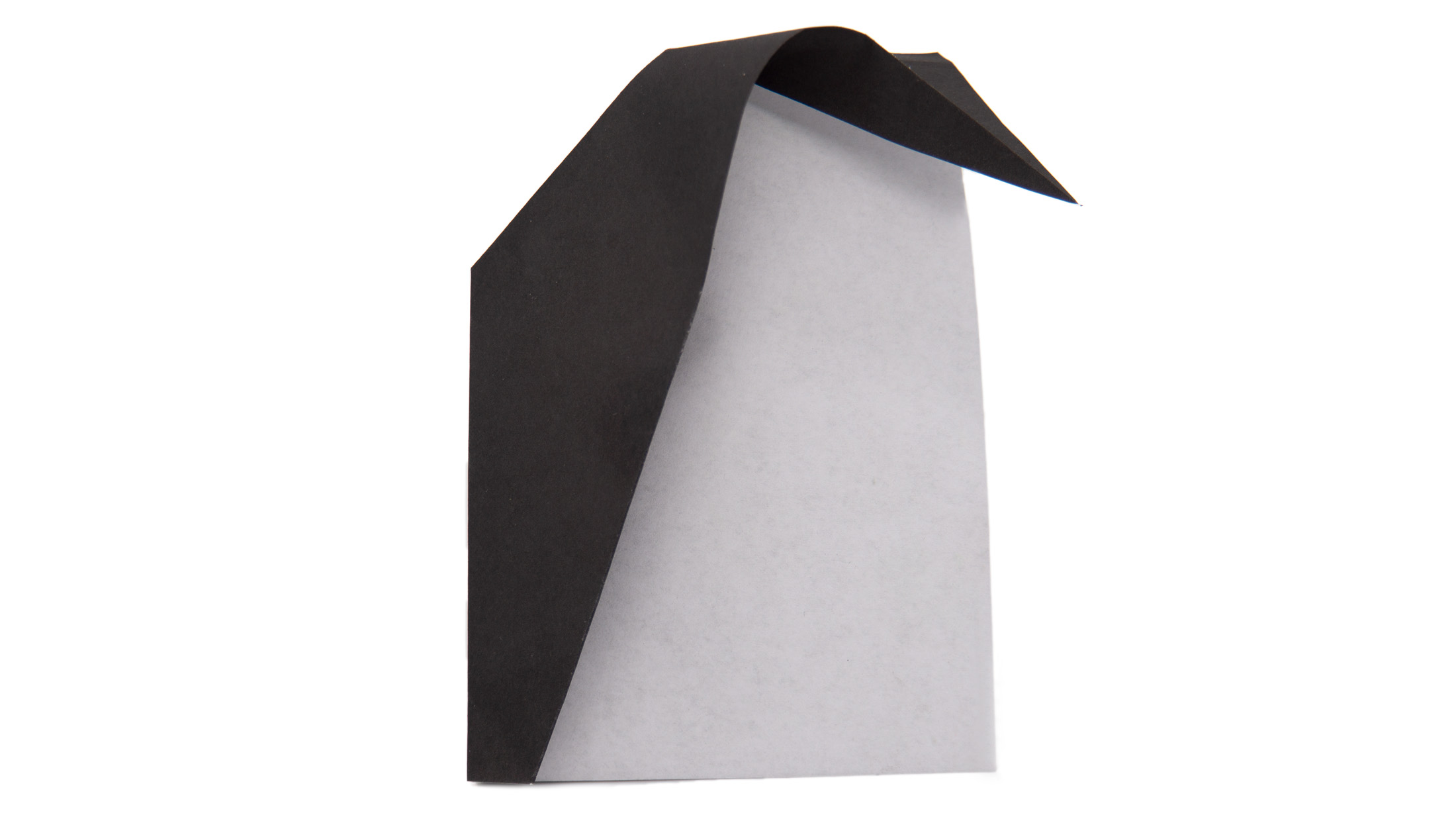 "It's practically impossible to look at a penguin and feel angry"
-Joe Moore
Introducing… a pretty simple penguin!
Let's wind the clock back a little. Back to 1 January 2019. I am sitting at my kitchen table, idly chewing on the end of a pen (yes I know that's a bad habit), trying to come up with some origami New Years Resolutions. 'Design more models' I write, thinking that's suitably vague. I'll have 365 days to come up with something. Apparently more than 80% of New Year's Resolutions fail. The Five Fold Penguin is evidence that on this occasion though, I succeeded.
Note: This post contains affiliate links.  Please see disclosure for more information.
This model came about because of both an intellectual exercise and a desire to cheat at it. I decided to see if I could come up with a model that used as few folds as possible, and the subject still be instantly recognisable. This is not a new idea. Many origami designers have tried it. Just about the perfect example of this is Paula Versnick's Two Fold Santa, but I thought I'd give it a go. I cheated by choosing a Penguin. I thought the colour scheme could probably save me a couple of folds.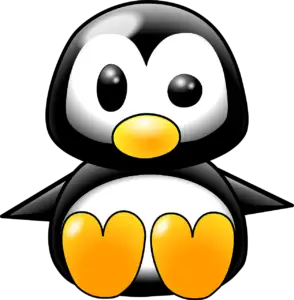 How to Make the Five Fold Penguin
At the risk of sounding like Captain Obvious here, this is not a difficult model to make and doesn't take very long. It's only got five folds! It was originally going to be a Four Fold Penguin, but I added the last step to help lock the model in shape. If you use standard 15cm x 15cm (6in x 6in) origami paper, you will produce a penguin that is 7.5cm wide and about 11cm (4.25cm) tall, depending on how big you make the head.
A word of caution about origami paper for this model. The colour on some cheap origami paper is just painted on and can crack and come off where the paper is folded. That's not too much of a problem with light coloured paper, but can be a lot worse with dark colours and looks awful when the paper is black! I use paper made by Folded Square, which is available from Amazon in a variety of colours, including black.
Get black origami paper on Amazon US here and on Amazon UK here.
Five Fold Origami Penguin Instructions
The Five Fold Penguin is one of 40 models that are included in my book Origami Made Simple. This book is aimed at beginners and includes step by step instructions for 30 traditional designs as well as 10 of my own creations. Because origami diagrams can be a bit daunting for people just starting out, there are written instructions that accompany each diagram to help explain each step.
Origami Made Simple was published on April 14 2020 and can be ordered here.
If you prefer to fold from video instructions, check out my origami penguin tutorial:
Other Origami Penguins to Fold
If the Five Fold Penguin has whetted your appetite and you want to try your hand at some other origami penguins, here are some other models you might like:
The traditional origami penguin is also quite simple to make.  Find the instructions here.
There's a cute money origami penguin that you can make from a dollar bill.  Find the instructions here.
Jo Nakashima has an excellent 3D origami penguin on his YouTube channel.  Check out the video here.
Get Involved
I'd love to hear your views on this easy origami penguin.  Feel free to let me know what you think in the comments below, or you find can me on Instagram or Twitter. Check out my Pinterest boards too!
You can also subscribe to the mailing list by entering your email in the box below:
Disclosure:
This page contains affiliate links and I may receive some small commission for purchases made through the links on this page. This hasn't affected my decision to recommend a product – I value my personal and professional reputation and would not endorse a product or supplier I did not believe in. There is no additional cost to you for purchasing through this page.
As an Amazon Associate, I earn from qualifying purchases.  Origami Expressions is a participant in the Amazon Services LLC Associates Program, an affiliate advertising program designed to provide a means for sites to earn advertising fees by advertising and linking to amazon.com, amazon.co.uk, amazon.ca. Amazon and the Amazon logo are trademarks of Amazon.com, Inc. or its affiliates.