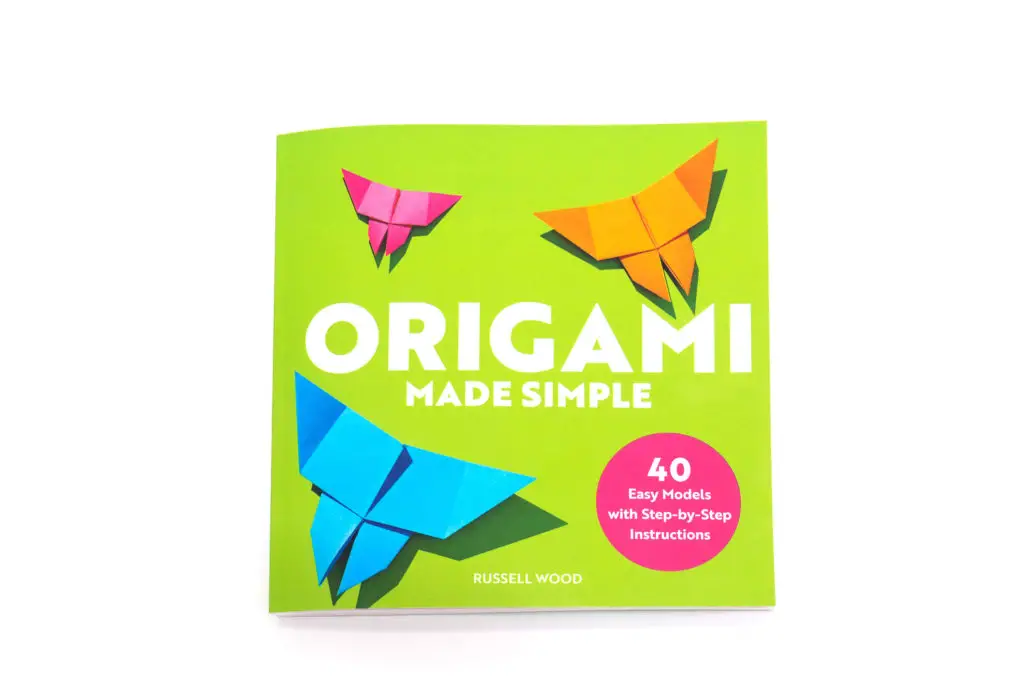 "Let me live, love, and say it well in good sentences."
-Sylvia Plath, Poet
Note: This post contains affiliate links.  Please see disclosure for more information.
After a LOT of hard work behind-the-scenes for the past several months, I'm excited to finally announce something…I have written a new beginner origami book!  It's called Origami Made Simple and it includes 40 easy origami models with helpful tips and step-by-step instructions.  You can get your hands on a copy here.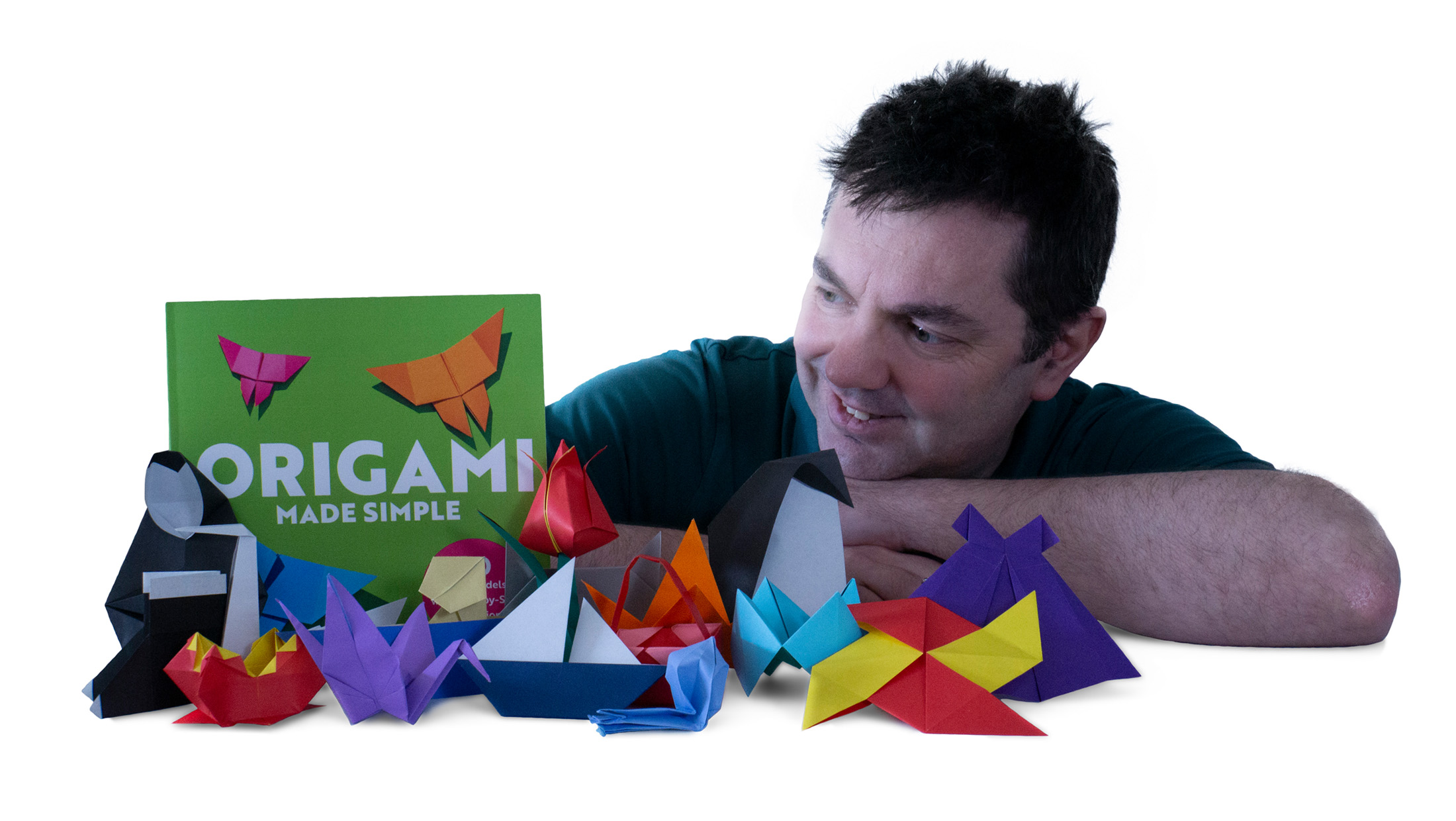 Why I Wanted to Write an Easy Origami Book
I am a great believer that anyone can do origami. Although creating designs is more difficult, folding models from instructions is accessible to everyone. At the same time, it encourages you to take a methodical approach, to concentrate on what you're doing and slow down – which in today's fast-paced world is no bad thing.  That's why origami is good for mindfulness.
I can still remember how I got started in origami, aged 8, folding models from Robert Harbin's book Origami: The Art of Paper Folding. There's more on that story here. This book isn't written with any age group in particular in mind, but if Origami Made Simple encourages someone else to take up origami and discover a lifelong interest, I will be very happy. Since I've written it and I'm pleased with the result, let me tell you a bit about it.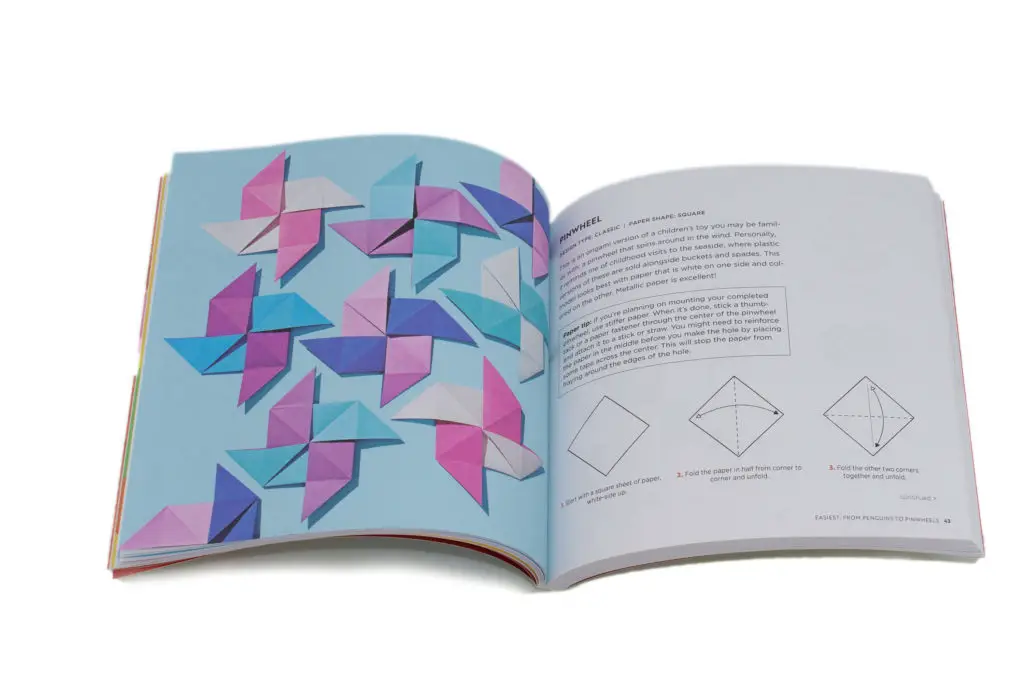 About Origami Made Simple
This is an origami book aimed at the absolute beginner or those that like folding easy origami designs. 30 of the models are traditional designs (like the origami crane)  and another 10 are my own creations (like the Five Fold Penguin or origami teapot). The book progresses in difficulty with each chapter, starting at 10 steps or less, up to a maximum of 25 steps.
Because the standard origami notation will not be familiar to someone just starting out, each model is presented with both diagrams and accompanying written instructions, which are as jargon-free as possible. There are paper recommendations included where appropriate, some suggestions on how you can add your own personal touches, and troubleshooting tips provided for potentially tricky folds.
The book is presented clearly, with bright colours throughout.
Check out my video to learn more about Origami Made Simple.
Order Origami Made Simple
Origami Made Simple is available now as a paperback in the US and the UK. Click here to grab your copy.
Origami Made Simple will be available as an eBook globally.
Be sure to stayed tuned to this blog or my social media for updates. You can find me on Facebook, Instagram or Twitter. If you're not following me there (hint, hint), or haven't signed up for the newsletter yet (hint, hint, hint), now would be the perfect time!
It's all very exciting and I've been wanting to shout about it for a while, so it's been difficult keeping it a secret. Now that I can share the news with you, over the coming weeks, I'll be giving some sneak peeks, tips, how-tos, and a whole lot more so you can get excited right along with me. Watch this space…
Disclosure:
This page contains affiliate links and I may receive some small commission for purchases made through the links on this page. This hasn't affected my decision to recommend a product – I value my personal and professional reputation and would not endorse a product or supplier I did not believe in. There is no additional cost to you for purchasing through this page.
As an Amazon Associate, I earn from qualifying purchases.  Origami Expressions is a participant in the Amazon Services LLC Associates Program, an affiliate advertising program designed to provide a means for sites to earn advertising fees by advertising and linking to amazon.com, amazon.co.uk, amazon.ca. Amazon and the Amazon logo are trademarks of Amazon.com, Inc. or its affiliates.