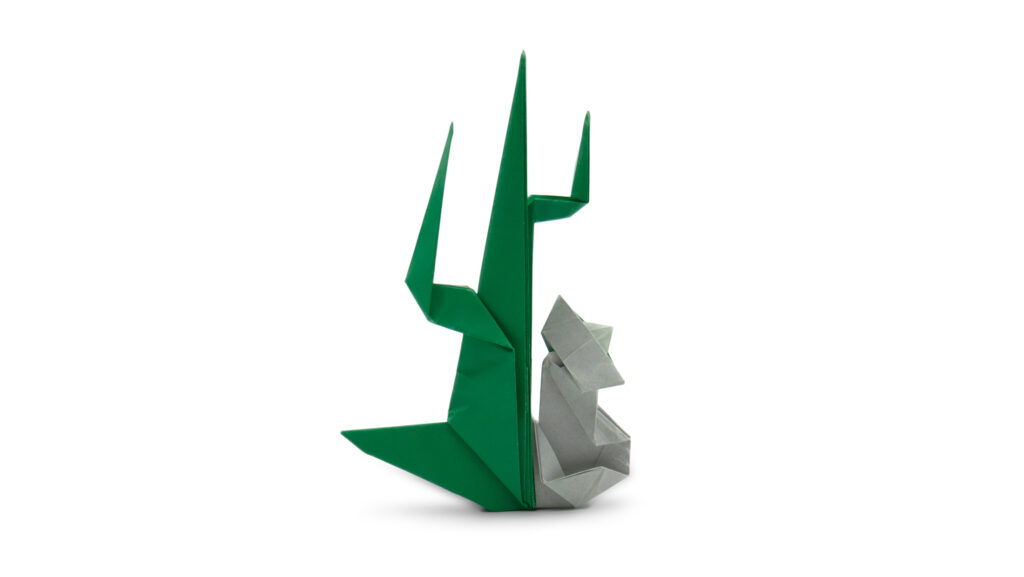 "There was a time when I thought having fun was playing games with friends. Now fun to me is having a peaceful siesta with the kids at school."
-Fahima Yousouf
We don't have cacti in the UK. Well, you can get those little ones in pots from garden centres up and down the country that you put on a window sill and forget about, but thumping great tall things with spikes and arms – not so much. Contrary to what half the world thinks, it doesn't rain every day in the UK, but the climate isn't what you'd call cactus-friendly.
Speaking of which, did you know it rains more often in London on a Thursday than any other day? I'm not sure what to make of that particularly useless statistic, but if you happen to be in London on a Thursday and you're wondering whether to take an umbrella out with you – well, you can thank me later.
Note: This post contains affiliate links.  Please see disclosure for more information.
If you asked most people here to draw a cactus though – that's exactly what they'd draw. A big, fat green thing with lots of spikes and two arms sticking out at different heights. Probably because that's what cactuses look like in Bugs Bunny and Yosemite Sam cartoons.
In Arizona however, they do have cacti. Lots of 'em. So when my wife took me to Arizona to see her family for the first time, I was delighted to see real Saguaro cacti – which is what I found out that particular type of cactus is called.
I think that's one of the reasons I like this model, called Siesta by Neal Elias – it's both an actual thing, and an archetype from my childhood and too much time spent watching those cartoons. Saguaro cacti are very impressive when you see them in the landscape – hundreds of them covering a hillside. I'm not sure I'd want to go to sleep leaning against one like the guy in this model though. They don't look overly comfortable.
About Siesta by Neal Elias
Anyone who's been reading this blog for very long isn't going to be very surprised by who designed this origami model. Yep – it's another one by Neal Elias, like the others I've featured on this blog: Mother Love, Boy on a Rocking Horse, Llopio's Moment of Truth, Andres Segovia, The Thinker, and The Last Waltz. You might actually be able to recognise his style.
I like the plain, simple lines of this design. It's bold and striking. It's relatively simple (at least to look at) by modern origami standards, but doesn't need any more detail than it has. It just works. The model is a bit of fun, playing on stereotypes and archetypes, with a man in a Mexican hat asleep against a cactus.
The title helps too: 'Siesta'. It adds something to the model, like 'Llopio's Moment of Truth' does to Elias's model of a matador & bull, or like 'The Last Waltz' does with one of Elias's designs of a dancing couple. This is something that I think is missing from a lot of more recent origami models. I'm not saying we need to go to the lengths of ' a herd of wildebeest sweeping majestically across the Serengeti', but something slightly more evocative than 'horse' wouldn't go amiss.
Folding Siesta
The first time I saw the instructions for this I was a little surprised. It's a bird base. On reflection I shouldn't have been (count the points), but it's a very interesting use of a bird base. Three of the long points obviously become the cactus, and the fourth long point is folded to make the sleeping man.
Because it's made from a bird base, Siesta isn't an overly complex origami design. There are eight open sinks in it though, which does tend to put people off, and a couple of colour-changes. None of them are too difficult though, and I'd rate this model as intermediate. If you can fold a crane, this is a good design to test your skills with, and tackle open sinks. If you're comfortable with those sinks and colour-changes, you'll have no trouble folding this.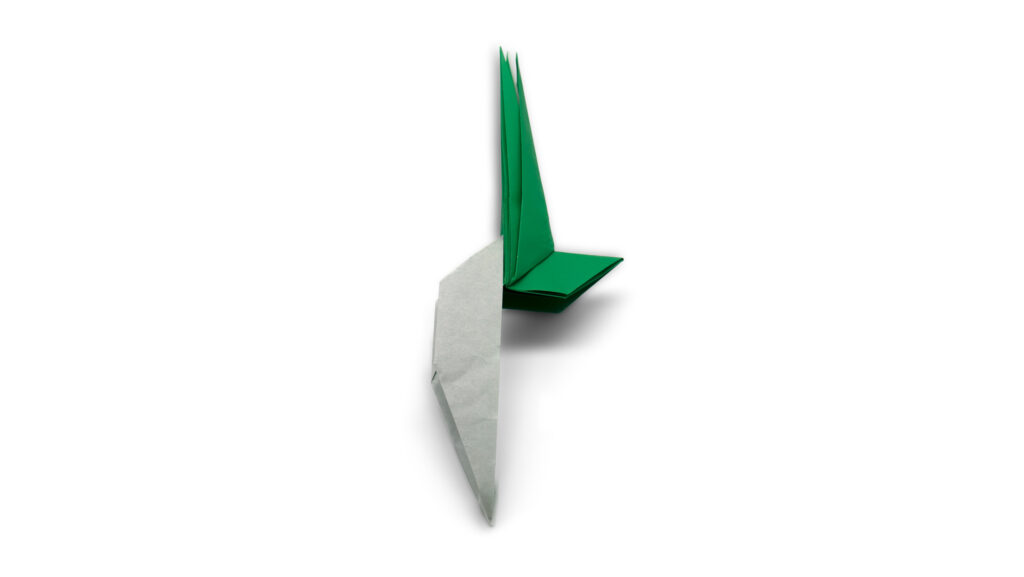 Just about any paper type will do. I recommend a sheet of kami that's green on one side and while on the other. Something larger than a 15cm square of paper would be a good idea for the first time you fold it. I recently taught this model at a BOS Convention using a sheet of 30cm kami. This produced a model that stood about 15 cm (6in) high and about 10cm (4in) wide.   If you don't like working with paper that size, try something 25cm x 25cm (9.8in x 9.8in) like this.
It takes about 30 minutes to fold this model.
Instructions for Folding Siesta
I came across a picture of this design in The Origami of Neal Elias, a book published by the British Origami Society that I have recommended before. It referred to the DVD called The Origami World of Neal Elias, which contains many more diagrams than are in the book, many of them are reproductions of Elias's original notes – including this one.
I think this DVD is definitely worth buying. The volume of stuff that's on it makes it a treasure trove and there's plenty to explore.  At the time of writing, it's listed on Origami-shop.com, but is out of stock.  You can check to see if it is available again here.
You can also find diagrams for this in the BOS Magazine number 219, published in 2003, and in Robert Harbin's book Origami 4. Both of these can be a little hard to come by if you don't already have a copy.
There is an easier way to get hold of instructions for this model. I've made a video showing how to fold it, which you can see below. Thanks to Dave Venables, who manages the copyright for Elias's origami works for permission to make this video.  If you like this, please check out the other videos on my Origami Expressions YouTube channel and subscribe so you don't miss any new ones.
I hope you enjoy folding it. If you need to take a break while folding, that's no bad thing. Just don't go to sleep resting against a cactus – although that's not really an option if you live in the UK.
Get Involved
I'd love to hear your views on Siesta by Neal Elias.  Feel free to let me know what you think in the comments below, or you find can me on Instagram, Facebook, or Twitter. Check out my Pinterest boards too!
You can also subscribe to the mailing list by entering your email in the box below:
Disclosure:
This page contains affiliate links and I may receive some small commission for purchases made through the links on this page. This hasn't affected my decision to recommend a product – I value my personal and professional reputation and would not endorse a product or supplier I did not believe in. There is no additional cost to you for purchasing through this page.