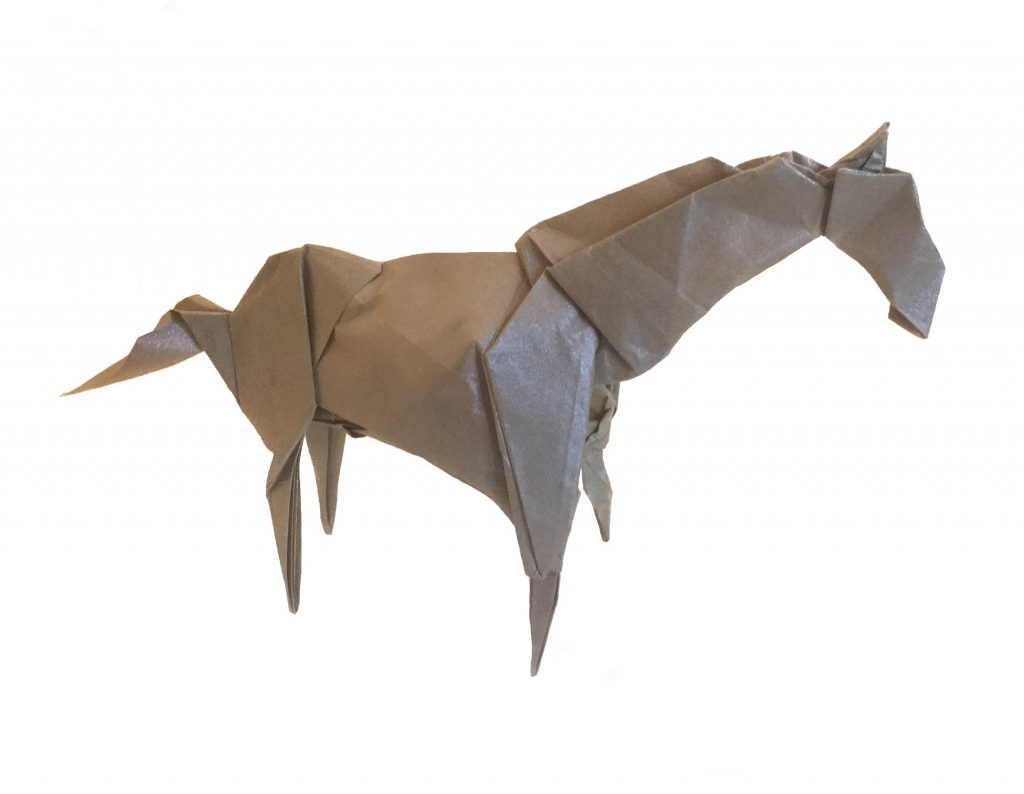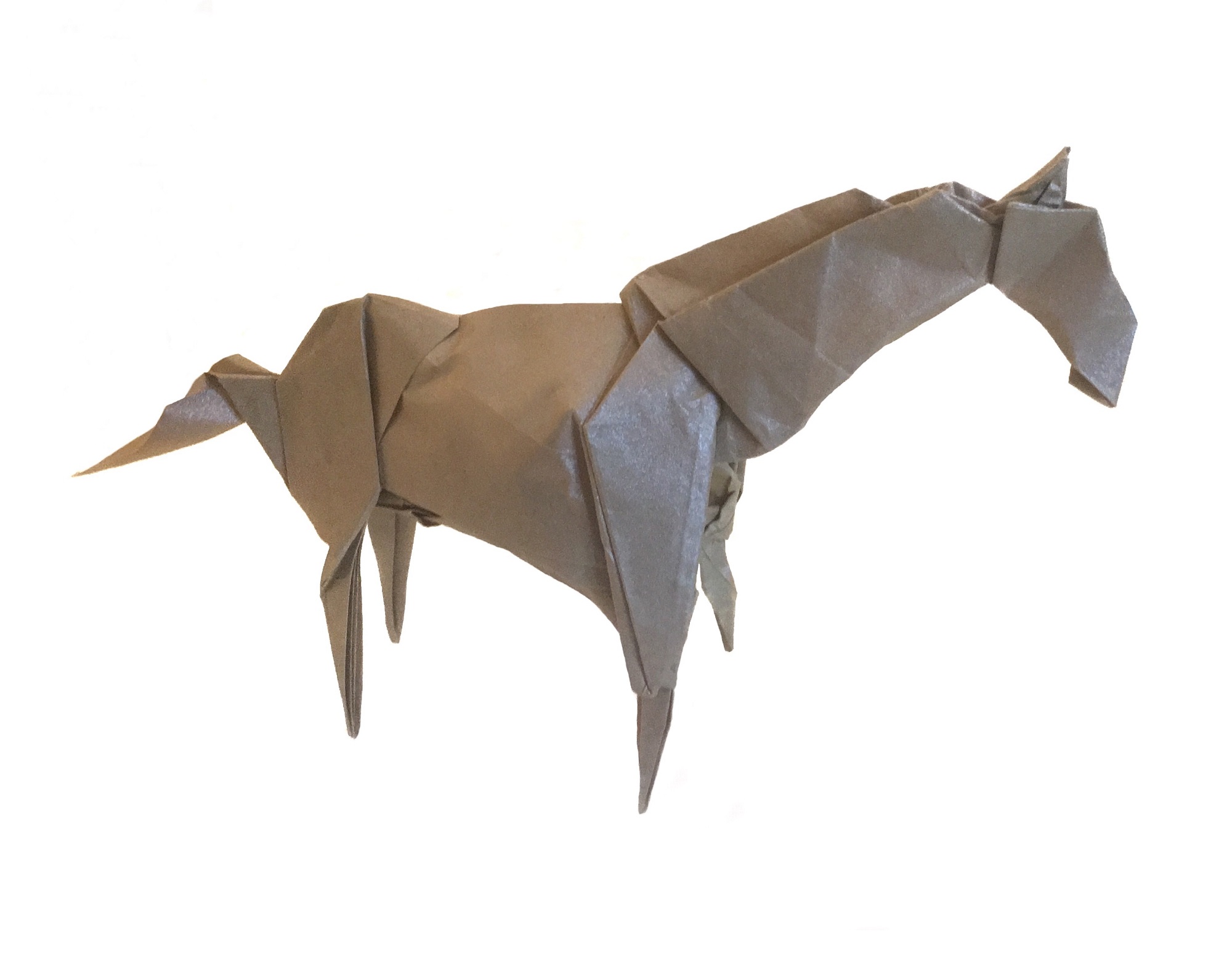 "The horse I bet on was so slow, the jockey kept a diary of the trip."
Henny Youngman
About the Origami Horse
One of the most famous horse races in the UK is The Grand National. That took place last weekend, so I thought I'd mark it with an origami horse. This is Jason Lin's Origami Horse, or the Origami Aggie, which he named in honour of his school – UC Davis which has a mustang as its mascot.
I'm a terrible judge when it comes to horse racing. I quite like watching horse racing, even though I'm terrible at picking horses. Most of the horses I've ever bet on seemed to have only three legs or start out facing the wrong way. Thankfully, no gambling expertise is needed for this origami horse – just folding.
Folding the Origami Horse
This is a high intermediate level model. I suggest starting with a sheet of paper that is at least 30cm x 30cm (12in x 12in) square. This will produce a completed Horse that is about 15cm (approx 6in) from nose to tail and stands roughly 10 cm (about 4in) tall. Use paper that is vaguely horse-coloured! It should be quite thin and hold a crease well.
The model shown is folded from coffee-coloured tissue foil bought from The Origami Shop – check prices and availability here. It takes about an hour to fold this design. Try to keep the folds as accurate as possible, and also try to avoid blunting the points as you fold. If not, the legs won't be as precise as they could be and the horse won't stand up properly – like most of the ones I've bet on!
Origami Horse Instructions
Jo Nakashima has a created a video tutorial for this origami horse model – see below. As usual with Jo Nakashima's videos, the origami horse instructions are clear, well paced and easy to follow. Each step is accompanied by a small diagram in the corner of the screen Anyone who can fold accurately should be able to manage this design. Jo Nakashima's video lasts about 48 minutes but I've recommended taking an hour to fold it. This allows enough time to pause the video on occasion and take a little longer on some of the trickier folds to make sure you can do them accurately. There are more origami tutorials on Jo Nakashima's YouTube Channel.
Get Involved
I'd love to hear your views on this origami horse model.  Feel free to let me know what you think in the comments below, or you find can me on Instagram or Twitter. Check out my Pinterest boards too!
You can also subscribe to the mailing list by entering your email in the box below: