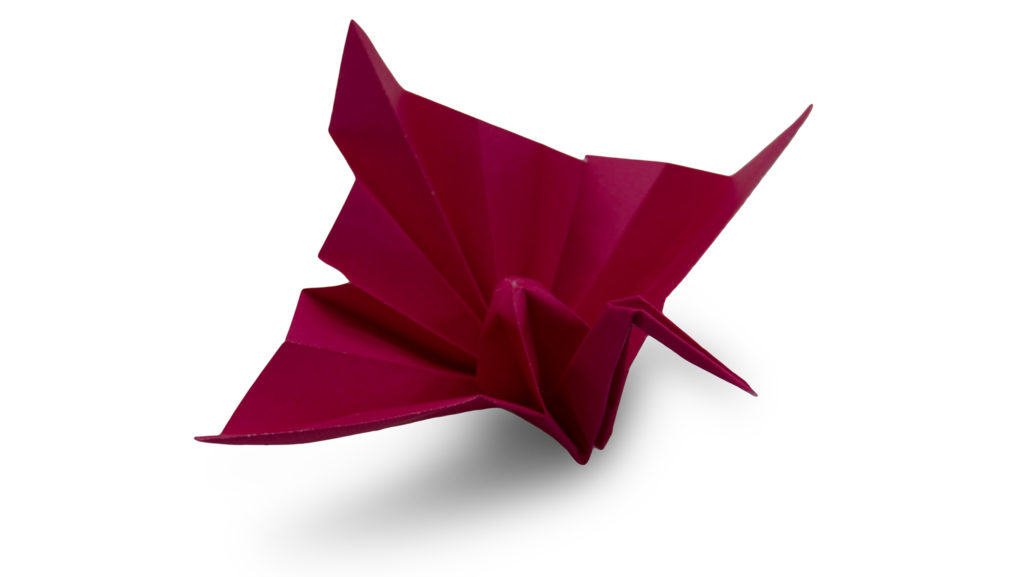 "Congratulations, you have a sense of humour. And to those that didn't: go stick your head in the mud."
-Jesse Ventura, American politician and former professional wrestler
About the Traditional Celebration Crane
I don't think the Celebration Crane gets enough credit. People start out folding simple traditional models and enjoy folding designs like frogs, flapping birds and the 'normal' crane, then start branching out and flexing their origami muscles on harder stuff. As a result, the less well-known traditional models get overlooked as new paper folders rush towards Kawasaki Roses or Ancient Dragons and that's a shame.
There are a few really interesting traditional models that deserve more attention – including this one. It's often given as a gift in Japan at time of celebration – hence the name: Celebration Crane or Congratulations Crane. It's a variation on the traditional origami Crane model that is more well known, with decorative wings and tail.
Note: This post contains affiliate links.  Please see disclosure for more information.
Folding the Origami Celebration Crane
As this crane is a variation on its more famous sibling, it will come as no surprise that it's derived from a bird base. As a result the front half of the model looks exactly the same as the usual traditional design. The back half of the model is where the magic happens! This is also where things get a little more tricky to fold.
Anyone who is familiar with how to do a colour change on a flap, or sinking a point will have no trouble with this model. People that have never come across these techniques before, but can fold a normal crane shouldn't worry though. If you can fold a crane, you can fold one of these.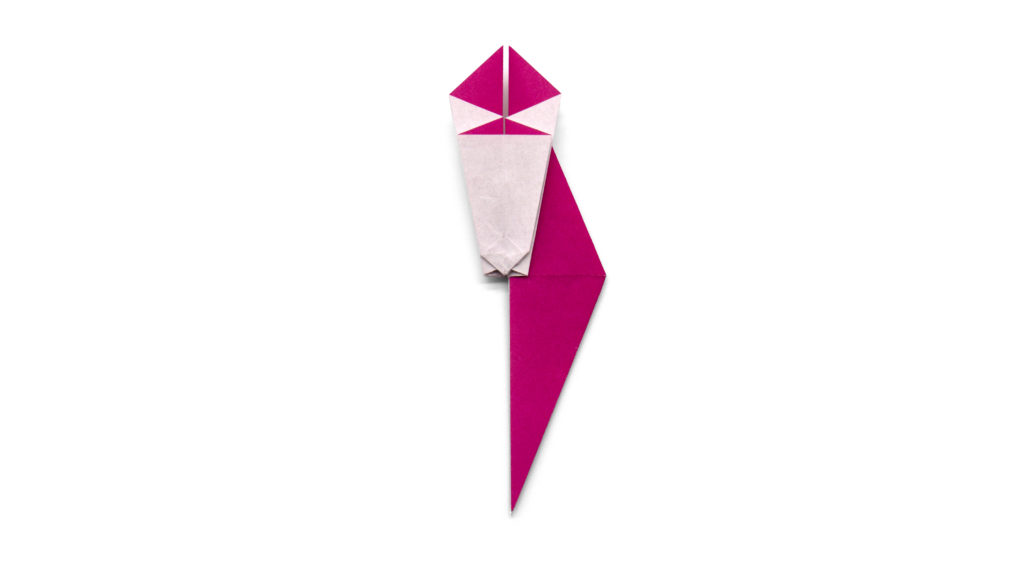 I think this one of the reasons you don't see so many Celebration Cranes. People get put off by the open sink and the idea of turning the paper inside out to do the colour change, and by the time they've got familiar with how to do these things, they have found something else to fold.
Sinks and colour changes are common techniques on intermediate and complex designs, and this model is a perfect way to learn them. If you're looking for a way to step up your origami skills from beginner to intermediate, this is a pretty good place to start.
Like most traditional models, you can use pretty much any paper you like to fold the Celebration Crane. I've used ordinary 15cm x 15cm (6in x 6in) kami (like this) to fold these models. The resulting Crane will be about 11cm long, with a wingspan of around 13cm. As you can see, it looks good in any coloured paper, but metallic paper works very well.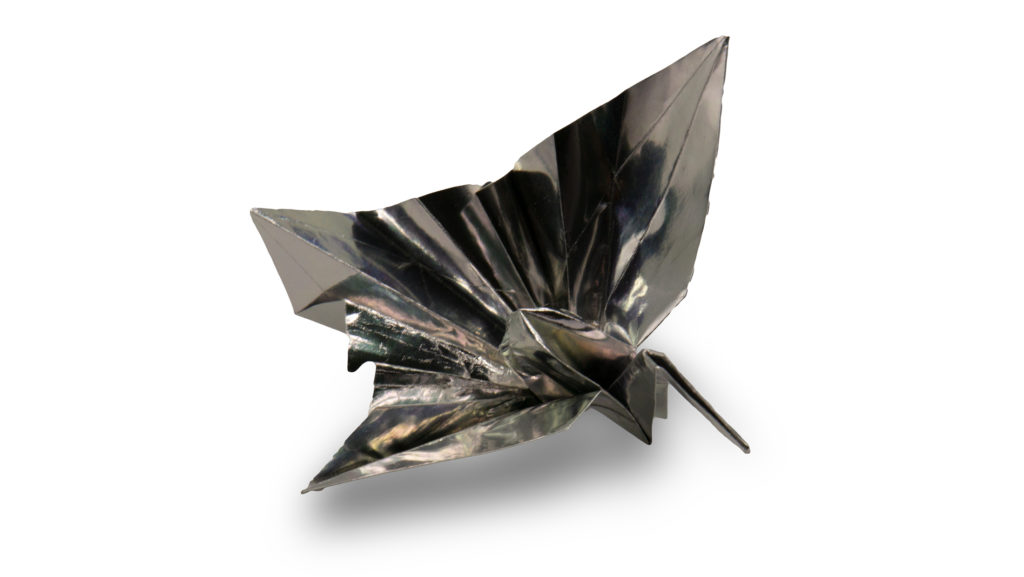 Once you have mastered the technique, it takes about five minutes to make one of these.
If you want to try a more advanced model, check out this crane by Roman Diaz.
Folding Instructions for the Congratulations Crane
If you're looking for instructions on folding the Celebration Crane, you've come to the right place! I've made a video tutorial showing how to make one, which you can see below.
For more inspirations and tutorials, check out my YouTube channel and be sure to subscribe so you don't miss the next video.
Get Involved
I'd love to hear your views on this origami celebration crane.  Feel free to let me know what you think in the comments below, or you find can me on Instagram, Facebook, or Twitter. Check out my Pinterest boards too!
You can also subscribe to the mailing list by entering your email in the box below:
Disclosure:
This page contains affiliate links and I may receive some small commission for purchases made through the links on this page. This hasn't affected my decision to recommend a product – I value my personal and professional reputation and would not endorse a product or supplier I did not believe in. There is no additional cost to you for purchasing through this page.
As an Amazon Associate, I earn from qualifying purchases.  Origami Expressions is a participant in the Amazon Services LLC Associates Program, an affiliate advertising program designed to provide a means for sites to earn advertising fees by advertising and linking to amazon.com, amazon.co.uk, amazon.ca. Amazon and the Amazon logo are trademarks of Amazon.com, Inc. or its affiliates.