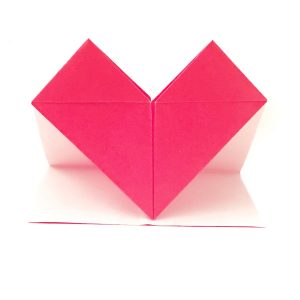 "The brain is the most outstanding organ. It works 24/7, 365 from birth until you fall in love."
Sophie Monroe
Ok, I'm not that cynical, but it did make me laugh.
About HIWTHI
You've probably worked out by now that HIWTHI stands for Home is Where the Heart Is. Valentine's Day is just around the corner, so if you're looking for a model to make for your significant other (or hopefully-soon-to-be?) that's quirky, a bit of fun, and not too hard to do, you might want to consider this origami heart – HWITHI, designed by Tricia Tait.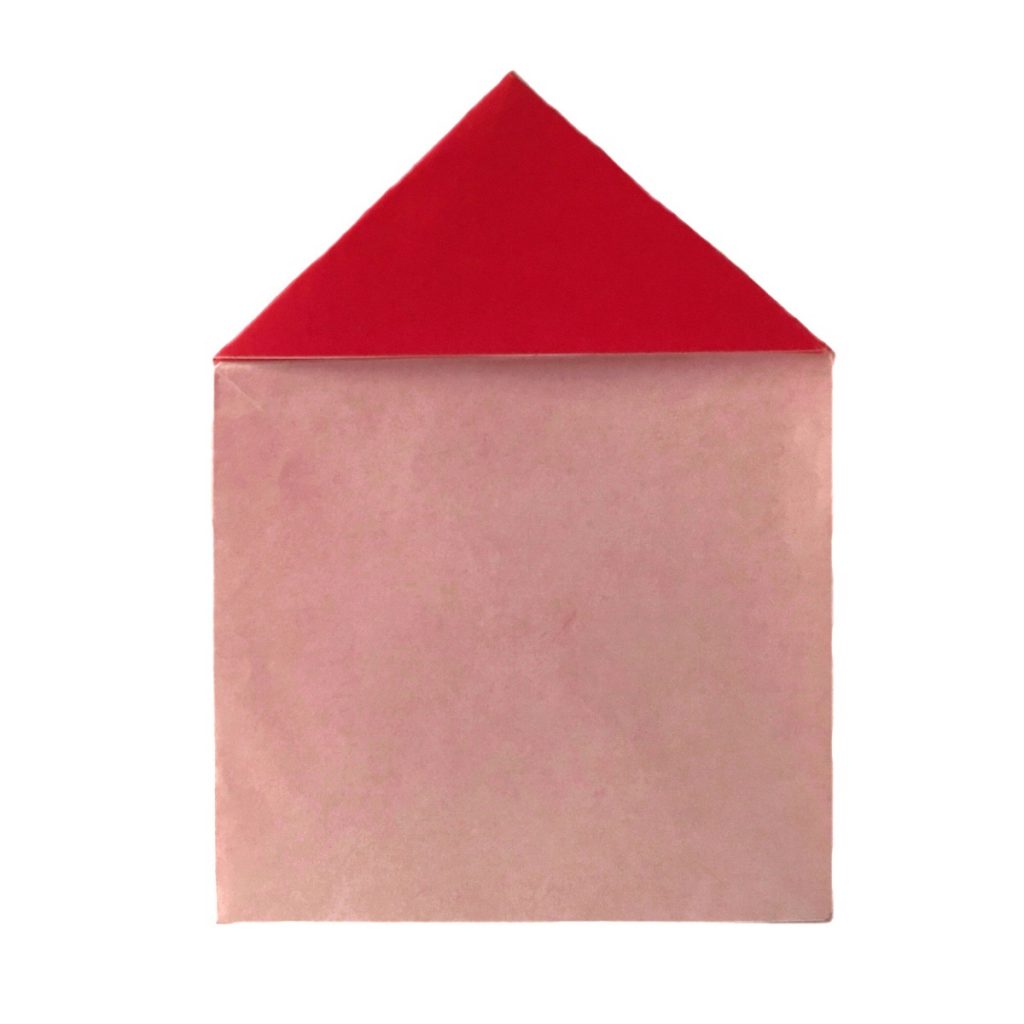 It's called HIWTHI because the completed origami model has several different shapes, depending on which way you open it out. As you can see from the photos, it can be a house with a red roof, a red origami heart on a white background, or a heart on its own stand. You can even use it as an origami bookmark if you like by tucking the bookmarked page between the heart and the white background.
Folding this origami model with a heart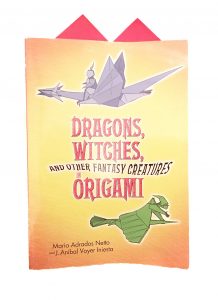 I seem to be going through a phase of featuring pretty simple models at the moment, and this is another one.  There are only 13 steps, and none of them are hard. Not even so much as a reverse fold in sight.  HIWTHI really is about as simple as it gets. Anyone should be able to fold this origami model in about five minutes flat.
The paper needs to be coloured on one side and white on the other.  For best results, red, metallic silver or gold paper would be ideal.  I made this one out of paper that is 24cm x 24cm (9.5in x 9.5in). This produces a heart that is 12cm (just under 5in) wide, and 9cm (3.5in) tall.
If you would like to fold another simple model for Valentine's Day, why not try the traditional origami heart.
Diagrams for HIWTHI
The diagrams for HIWTHI are available in the second issue of Creased – an online origami magazine from a couple of years ago.  Individual issues can be bought for $10, or there are discounts available for buying six or twelve issues. See Creased.com for more info.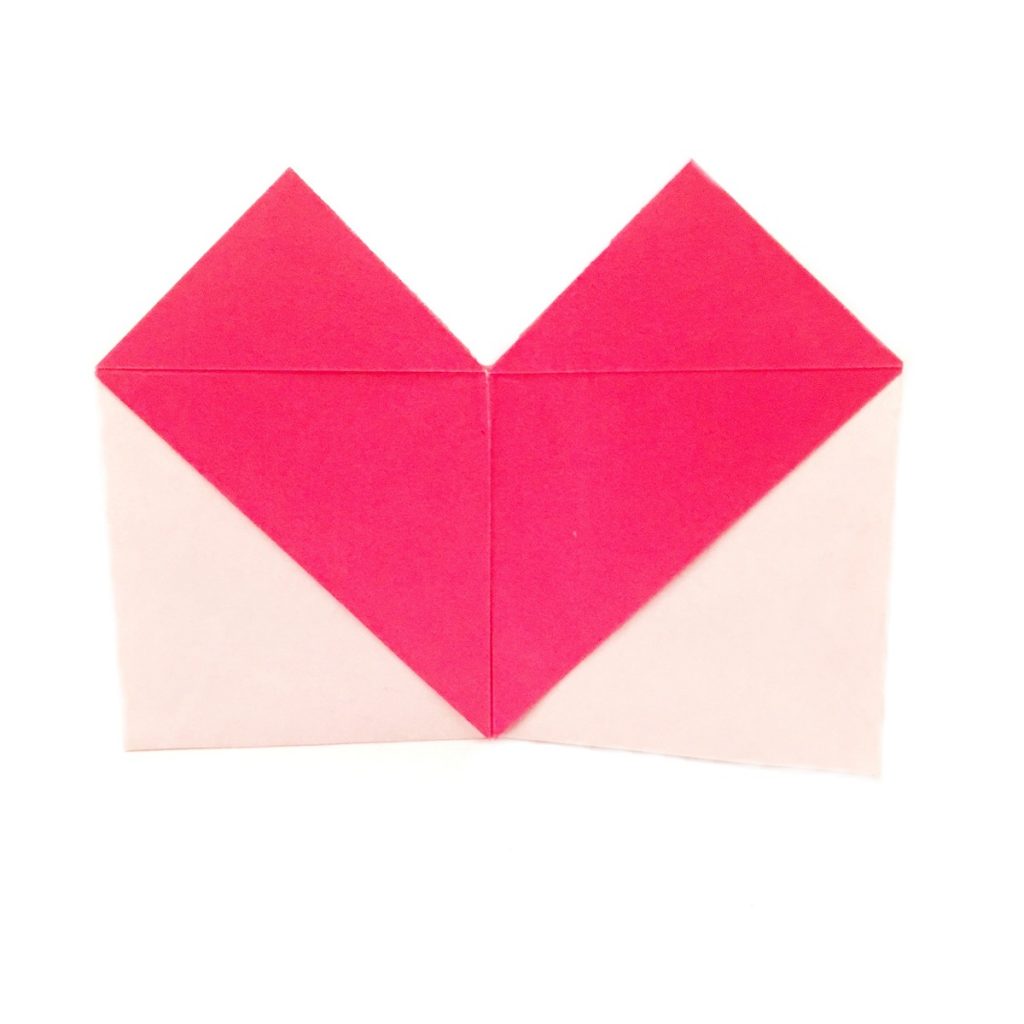 Get Involved
I'd love to hear your views on this.  You may also like this origami Valentine model.  Feel free to let me know what you think in the comments below, or you find can me on Instagram or Twitter. Check out my Pinterest boards too!
You can also subscribe to the mailing list by entering your name in the box below: