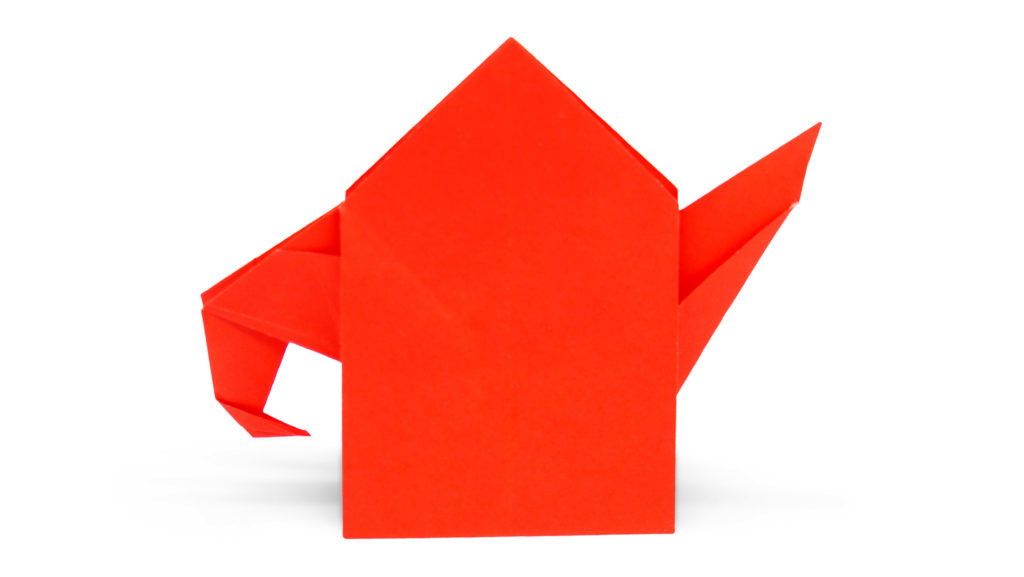 "I'm a little teapot, short and stout,
Here is my handle, here is my spout".
-George Harold Sanders and Clarence Z. Kelley
About the Origami Teapot
I'm crushed! When I decided to design an origami teapot I thought I was being clever. Apparently according to David MacFadden – not so much: "Outside of the chair, the teapot is the most ubiquitous and important design elements in the domestic environment and almost everyone who has tackled the world of design has ended up designing one". Ok, so it might not have been the most original idea of all time, but I'm quite pleased with it anyway. More than one person has said it's more like a watering can than an origami teapot but it's my design and I'm calling it a teapot.
I came up with the idea when I was doodling (just like I did with a Man in a Boat) with a bit of paper and looking around the home for design ideas. A short pause to make a cup of tea and there was my inspiration!
Note: This post contains affiliate links.  Please see disclosure for more information.

Folding the Origami Teapot
This is a simple model. There are a couple of reverse folds in the folding sequence, but anybody that is capable of folding an origami Crane can make this Teapot. The folding sequence is actually quite similar to the traditional Waterbomb, although it uses a square base, rather than a waterbomb base.
For best results, use a sheet of paper that is the same colour on both sides. A piece of origami paper that is 15cm x 15cm (6in square) will result in a teapot that is 8cm (a little over 3in) tall, and 9.5cm (about 3.75in) wide. It will take between five and ten minutes to fold.
Where to find the Origami Teapot Instructions
I'm glad you asked me that! This is one of the original designs included in my book Origami Made Simple. This book is aimed at complete beginners or people who prefer to fold very simple models. There are 30 traditional designs, and 10 of my own models, including this origami Teapot, and the Five Fold Penguin.  The book includes the diagrams for the teapot along with written instructions to make it easier for beginners.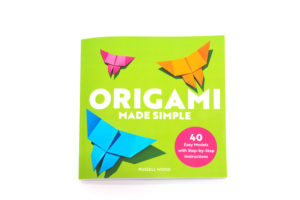 Origami Made Simple is available for preorder now in both paperback and kindle editions. You can order a copy here.
Alternatively, I have made a video tutorial for the origami teapot.
Get Involved
I'd love to hear your views on this easy origami teapot.  Feel free to let me know what you think in the comments below, or you find can me on Instagram or Twitter. Check out my Pinterest boards too!
You can also subscribe to the mailing list by entering your email in the box below:
Disclosure:
This page contains affiliate links and I may receive some small commission for purchases made through the links on this page. This hasn't affected my decision to recommend a product – I value my personal and professional reputation and would not endorse a product or supplier I did not believe in. There is no additional cost to you for purchasing through this page.
As an Amazon Associate, I earn from qualifying purchases.  Origami Expressions is a participant in the Amazon Services LLC Associates Program, an affiliate advertising program designed to provide a means for sites to earn advertising fees by advertising and linking to amazon.com, amazon.co.uk, amazon.ca. Amazon and the Amazon logo are trademarks of Amazon.com, Inc. or its affiliates.