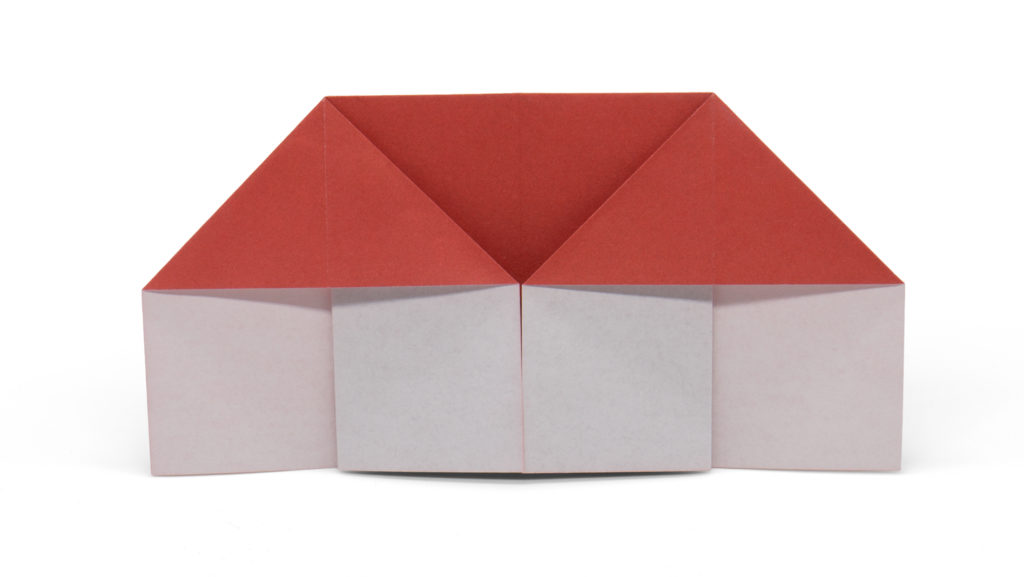 "Architect: n. One who drafts a plan of your house, and plans a draft of your money"
-Ambrose Bierce, The Devil's Dictionary
About the Traditional Origami House
When I'm teaching people origami for the first time, this is often one of the traditional models I introduce them to quite quickly because it's simple, child-friendly and there are some interesting variations to play around with.
The basic 'out of the box' model is what you might expect a child to draw if you asked them to draw a picture of a house – a rectangular box with a triangular or trapezoidal roof. However, if you fold the sides out, you can convert your house into the rudimentary skeleton of a doll's house with two 'rooms'.
Note: This post contains affiliate links.  Please see disclosure for more information.
Folding the Origami House
You can use rectangular or square paper for this house, depending on the proportions you are looking for. Square paper that is red or grey on one side (for the roof) and white on the other will be best, but A4 or letter size paper will work well as an alternative. Standard 15cm x 15cm (6in x 6in) origami paper will produce a house that is 15cm wide and 7.5cm tall. It takes less than five minutes to fold this model.
There are no complex folds in this model, which makes it ideal for children. Kids may also like to draw on windows and doors.  Find more origami for kids to fold here.
Many Variations for the Origami House
Once you've folded the house, you might want some furniture to put in it! Lifting the central layers of the house makes the model 3D so that it looks like a box with a flap at the back. If you make a variety of these out of paper that is smaller than the original house and different shape rectangles, you can decorate them as ovens, cupboards, chairs, beds, and sofas! You can even fold the sides in and make a piano.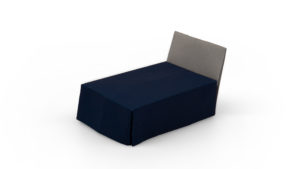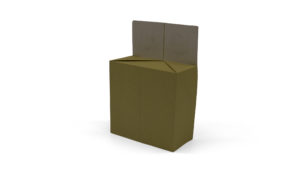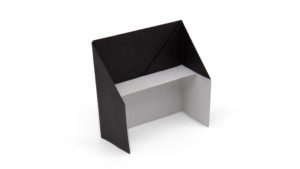 Origami House Instructions
This is one of the traditional models that is featured in my book, Origami Made Simple. This book is aimed at people who are new to origami or like folding simple models. There are 30 traditional models and ten of my own designs. Every step in each model is diagrammed and accompanied by instructions on how to understand and follow the diagram.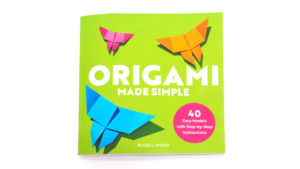 The paperback version of Origami Made Simple was released on 14 April 2020 on Amazon US here and UK here.  It is also available as an ebook.
Get Involved
I'd love to hear your views on this easy origami house.   Feel free to let me know what you think in the comments below, or you find can me on Instagram or Twitter. Check out my Pinterest boards too!
You can also subscribe to the mailing list by entering your email in the box below:

Disclosure:
This page contains affiliate links and I may receive some small commission for purchases made through the links on this page. This hasn't affected my decision to recommend a product – I value my personal and professional reputation and would not endorse a product or supplier I did not believe in. There is no additional cost to you for purchasing through this page.
As an Amazon Associate, I earn from qualifying purchases.  Origami Expressions is a participant in the Amazon Services LLC Associates Program, an affiliate advertising program designed to provide a means for sites to earn advertising fees by advertising and linking to amazon.com, amazon.co.uk, amazon.ca. Amazon and the Amazon logo are trademarks of Amazon.com, Inc. or its affiliates.