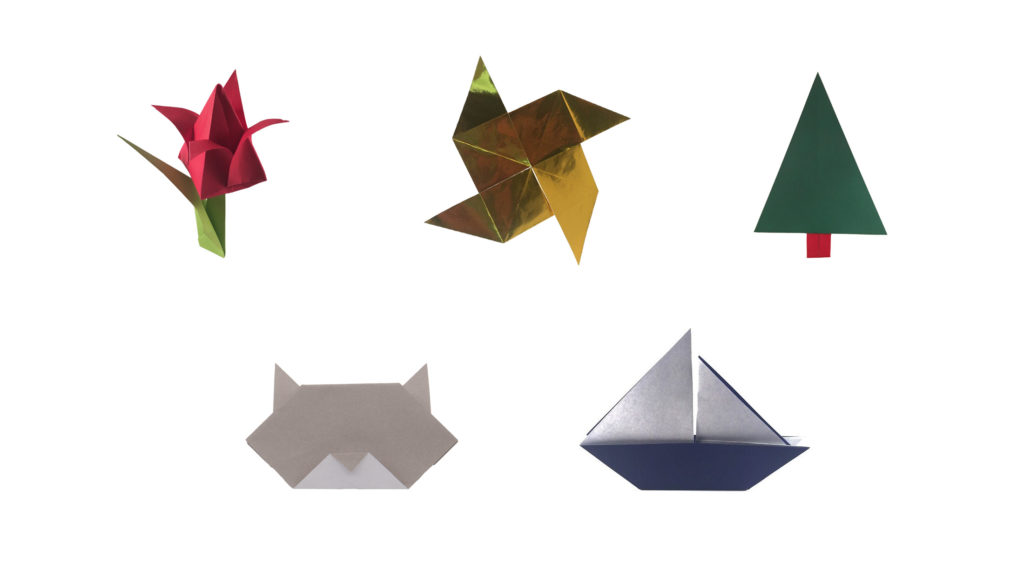 "Children are not only innocent and curious but also optimistic and joyful and essentially happy. They are, in short, everything adults wish they could be."
-Carolyn Haywood, American Children's Book Author
I'm a big believer that origami can be accessible to all and that includes children. Origami doesn't have to be complicated or need loads of patience.
Granted there are many complex models that take ages to learn and fold, but there are many designs that are far simpler that give just as much joy to make as the really hard stuff. Origami has been around for centuries and part of that appeal is creating amazing designs with just a few simple folds in the paper.
In this post, I will answer some questions you might have about origami for kids and give you some ideas of models that might be best to try with them.
Note: This post contains affiliate links.  Please see disclosure for more information.
What can kids learn from doing origami?
As well as having fun, origami is educational. It helps develop concentration, self-awareness, a calm, methodical approach and the ability to follow directions – useful life skills! Origami also helps them develop creativity and an enquiring mind. What happens if I fold this bit there instead of here? What do I have to do to give this model fingers and toes?
There's also a strong link between origami and maths, which kids might like to explore. There are geometric models and modular designs to make. Many origami designs are based on concepts like thirds, 45 and 22.5 degree angles, or angle bisectors. It can be fun to pull a completed model apart again and see which bits of the paper make which parts of the finished design.
How old do kids need to be to do origami?
Well, this depends on the individual child. I started doing origami when I was 8, so you can use that as a gauge. I've seen children as young as five enjoying making simple models and eleven year-olds making really complex stuff. Encourage your child to try it and then go from there.
What's the best way for kids to learn origami?
Again this depends on the child. Some kids will find it easier to watch origami tutorial videos and some kids will prefer to learn from books. Encourage them to experiment a bit and see what they like to fold, and how they like to learn.
What is the best origami paper for kids?
In general, I like to use folded square origami paper because it is good quality. Kids can use it too as it is not expensive. When they are just starting out they can use pretty much whatever paper you have on hand. A lot of my first origami models were made from a square cut from ordinary printer paper! Most origami models require square paper, but it is easy to make a square from a rectangle.
What is the best origami book for kids?
When I wrote my book, Origami Made Simple, I didn't write it with any specific age group in mind. It was intended for those who had no previous experience with origami so I knew I needed to spell out everything as simply as possible without any origami jargon. Based on the reviews, children have been enjoying it! The instructions for all the models listed in this post are included in the book.
Read reviews and check the price for Origami Made Simple here.
Other popular origami books for kids are:
Easy Origami, by John Montroll
Read reviews and check the price for Easy Origami here.
Nick Robinson's Beginning Origami Kit: An Origami Master Shows You How to Fold 20 Captivating Models, by Nick Robinson
Read reviews and check the price for Nick Robinson's Beginning Origami Kit here.
Easy Origami Animals, by John Montroll
Read reviews and check the price for Easy Origami Animals here
Kawaii Origami: Super Cute Origami Projects for Easy Folding Fun, by Chrissy Pushkin
Read reviews and check the price for Kawaii Origami here.
Star Wars Origami: 36 Amazing Models from a Galaxy Far, Far Away,by Chris Alexander (This is the hardest book in the list, so I recommend not starting with this one.)
Read reviews and check the price for Star Wars Origami here.
The Awesome Paper Airplane Book for Kids by Stefania Luca
Yes, paper airplanes are origami.  This book is aimed for ages 6-9.  Read my review here.
The Best Origami Models for Kids
There are a lot of origami models that are easy enough for kids to fold. I selected these as the best because I think kids will find them interesting. They are listed in order of difficulty. I would suggest that kids start with the easiest model and then work their way up.
#1 Origami Cat Face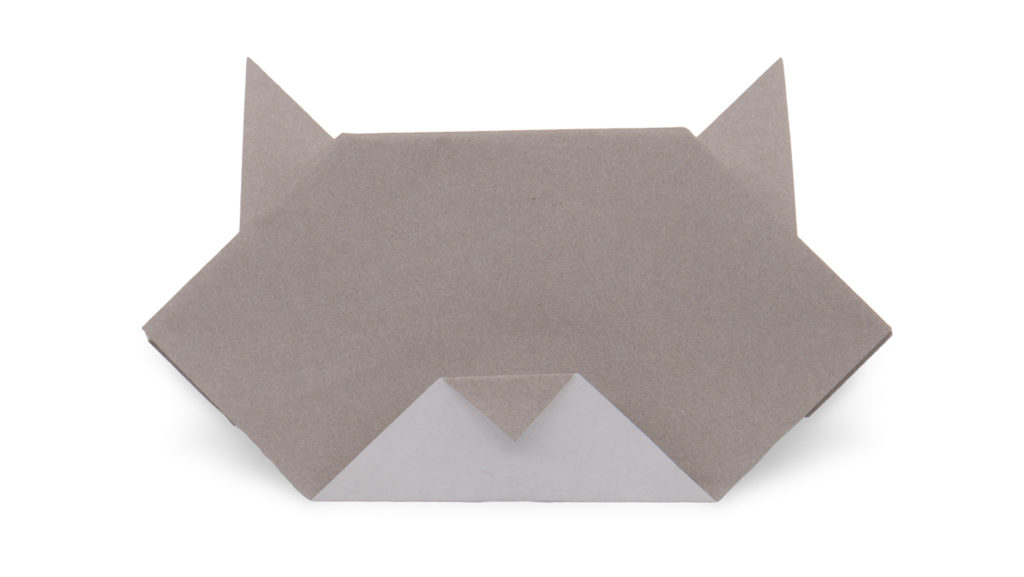 The origami cat face is one of the simplest origami models for kids. It doesn't take long to fold, and they can have fun drawing in the facial features.
Learn more about the origami cat face.
#2 Origami House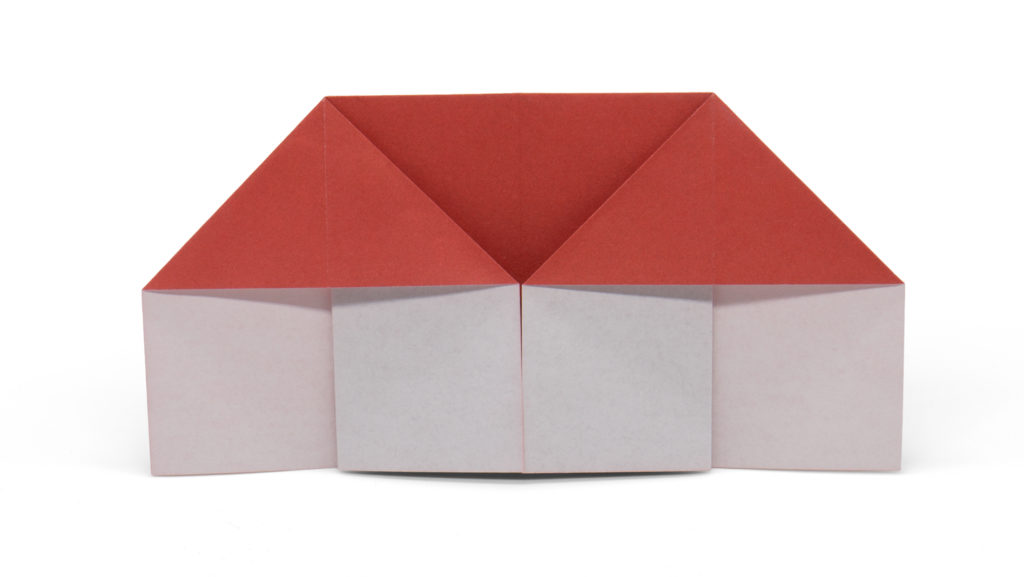 The traditional origami house is another easy model that kids can draw on. After they have finished folding it, they can add a door and windows using their favorite markers. With a few more folds they can turn the house into a piano or another piece of furniture.
Learn more about the origami house.
#3 Traditional Origami Christmas Tree
This easy origami Christmas tree will only take kids a few minutes to fold.  It looks nice on the front of a holiday card.
Learn more about the origami Christmas tree.
#4 Pinwheel or Windmill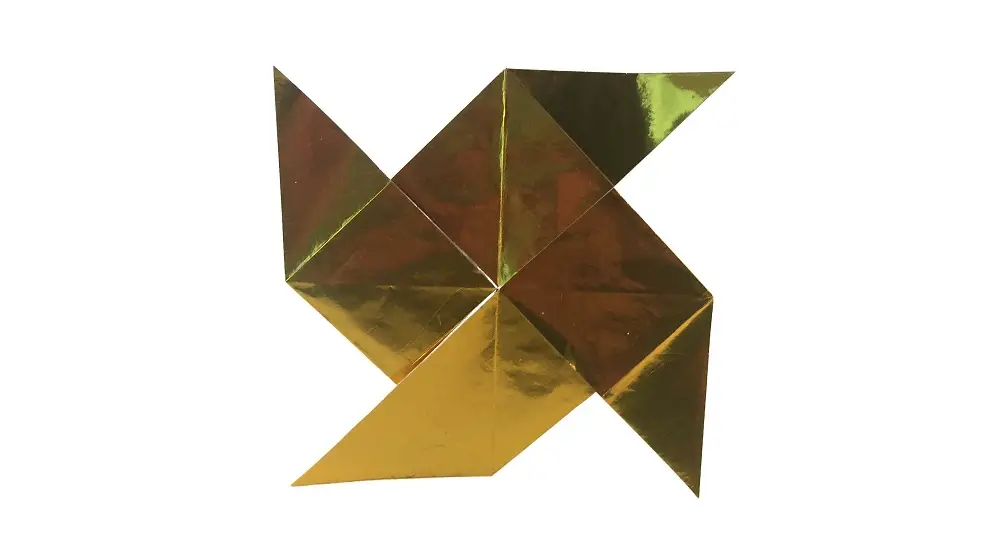 Have kids use brightly coloured paper (different on each side) to make the pinwheel, then mount it on a stick outside. They will be mesmerized watching it spin in the wind.
Learn more about the pinwheel.
#5 Fortune Teller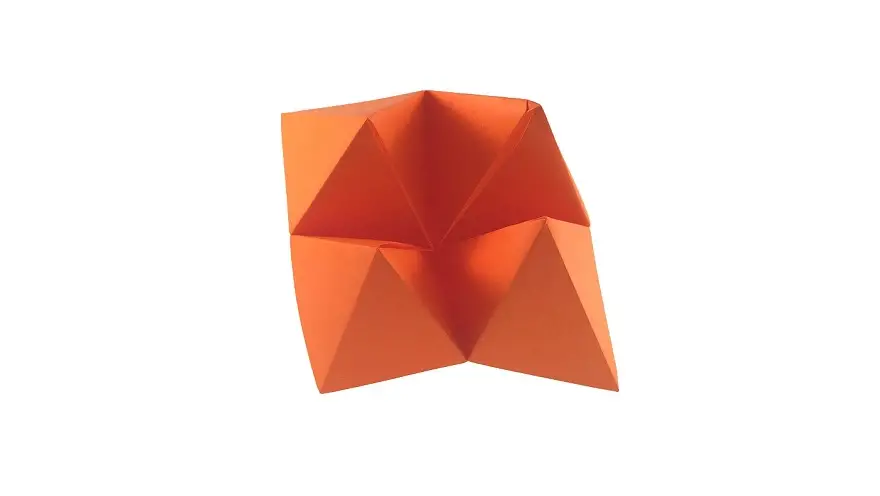 Some kids may have already folded a fortune-teller since it is popular as a school playground game. Write different fortunes or clues under the flaps and pretend it has psychic powers or turn it upside down and use it to store salt like in Japan.
Learn more about the fortune teller.
#6 Origami Cup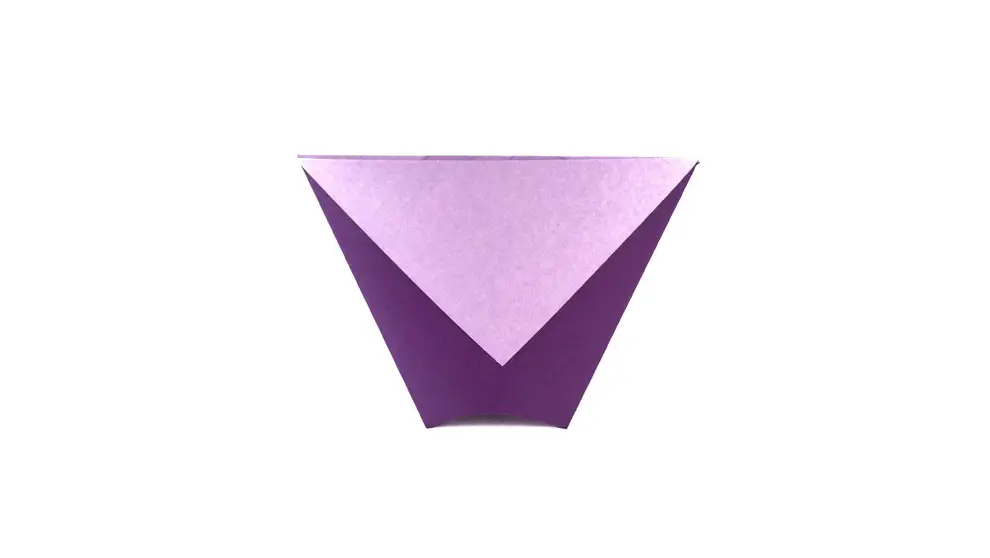 This is a simple model that is actually functional, well sort of! Kids can try to drink from the origami cup if they do it fast.
Learn more about the origami cup.
#7 Origami Balloon or Waterbomb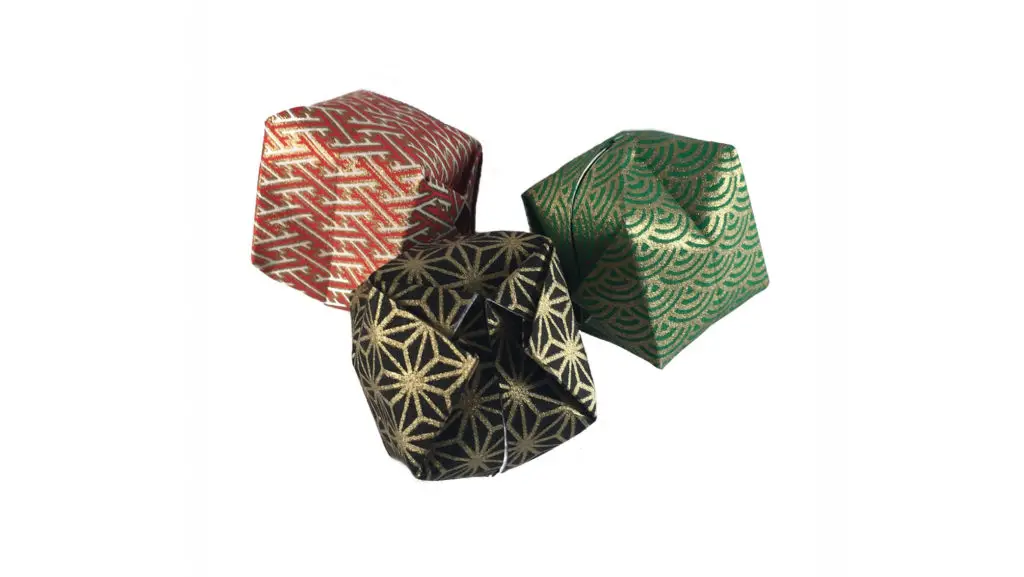 This traditional origami model is called either the balloon or waterbomb. Kids will love the last step when they get to blow into the model to make it inflate. Fold them out of Christmas-themed gift wrap and you can use them to decorate your Christmas tree.
Learn more about the traditonal origami waterbomb.
#8 Origami Basket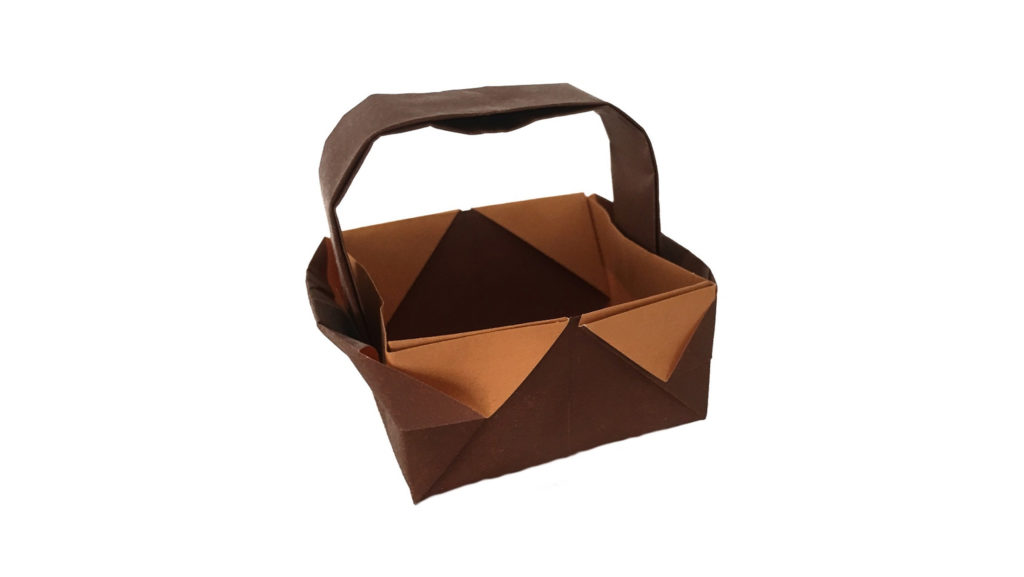 Unlike the other easy origami designs on this list, you will need two pieces of paper for this model.  One for the basket and one for the handle.  You may not be able to fit much of a picnic in this basket, but it can hold a few pieces of candy.
Learn more about the traditional basket.
#9 Origami Sailboat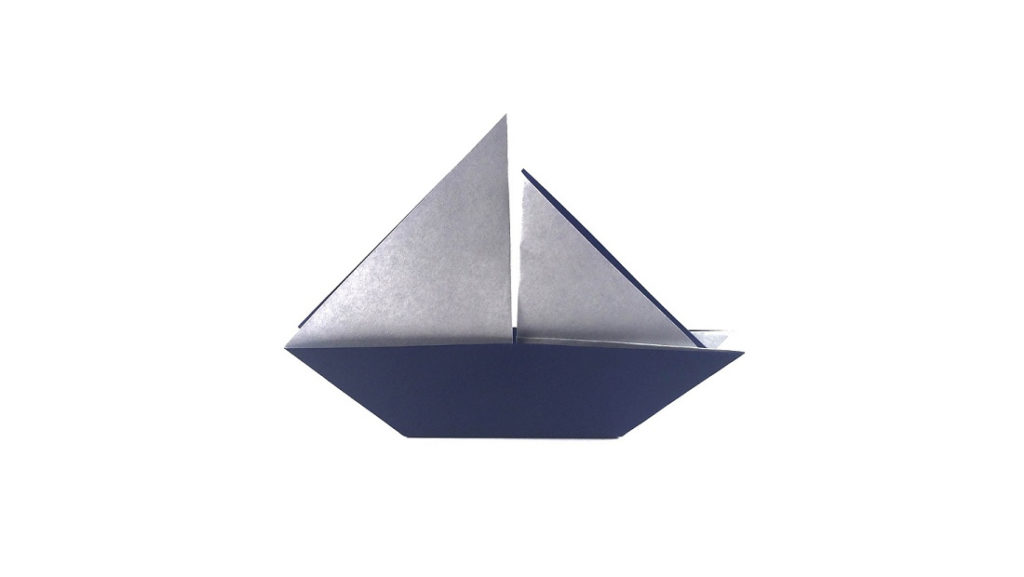 While this origami sailboat won't float, it is an instantly recognizable design that kids will know. This traditional model is also used as the logo for the origami society of America – OrigamiUSA.
Learn more about the origami sailboat.
#10 Origami Tulip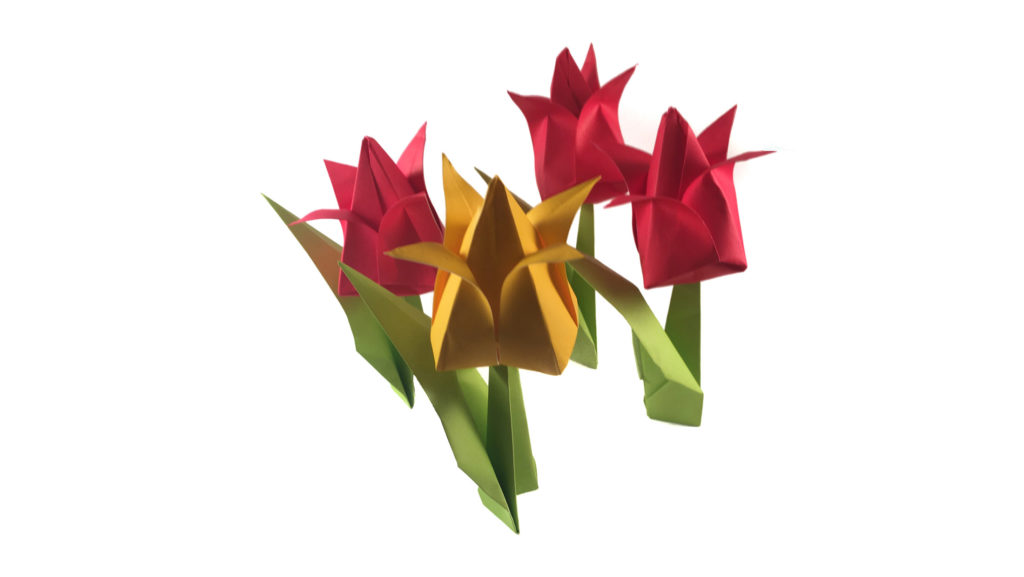 This is the best origami flower for kids to make. They may even like to make enough for an origami bouquet. It will require two sheets of origami paper (one for the flower and one for the stem) for each one.
Learn more about the traditional origami tulip.
#11 Flapping Bird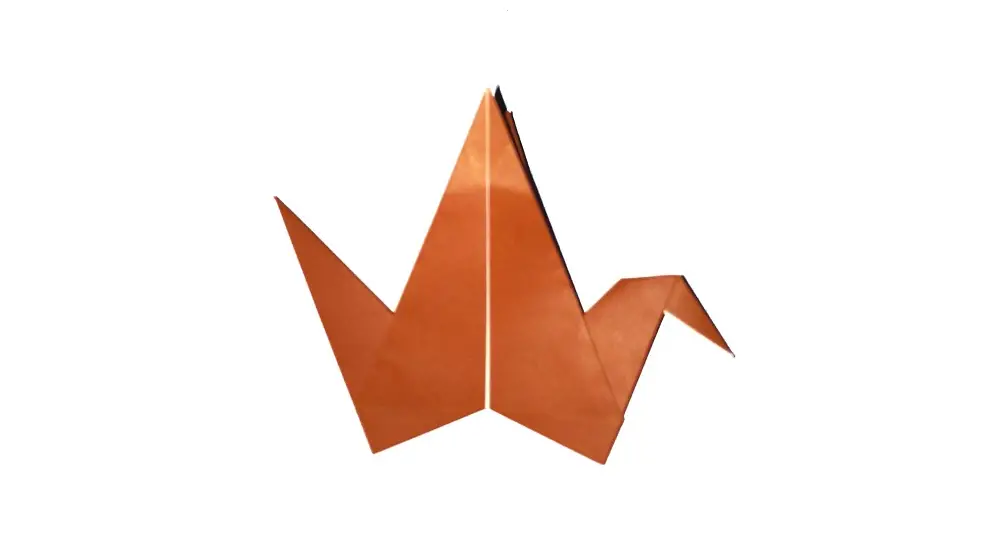 This was the first model I folded and what inspired me to start folding. Kids will enjoy making the wings flap.
Learn more about the flapping bird.
#12 Origami Crane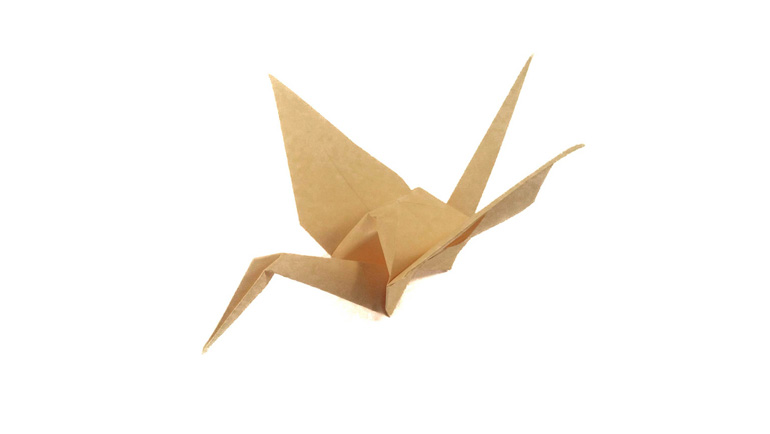 The traditional origami crane is the most famous origami model of all. It may not be as simple as some of the other models on this list, but after they have learned some basic origami principles, it is within reach. Kids will be inspired by the story of ​Sadako Sasaki and the thousand cranes. Maybe you can convince them to make it their goal to do it too.
Learn more about the traditional origami crane.
Get Involved
I'd love to hear your views on these easy origami models for kids.  Which one is your favourite? Feel free to let me know what you think about simple origami for kids in the comments below, or you find can me on Instagram or Twitter. Check out my Pinterest boards too!
You can also subscribe to the mailing list by entering your email in the box below:
Disclosure:
This page contains affiliate links and I may receive some small commission for purchases made through the links on this page. This hasn't affected my decision to recommend a product – I value my personal and professional reputation and would not endorse a product or supplier I did not believe in. There is no additional cost to you for purchasing through this page.
As an Amazon Associate, I earn from qualifying purchases.  Origami Expressions is a participant in the Amazon Services LLC Associates Program, an affiliate advertising program designed to provide a means for sites to earn advertising fees by advertising and linking to amazon.com, amazon.co.uk, amazon.ca. Amazon and the Amazon logo are trademarks of Amazon.com, Inc. or its affiliates.