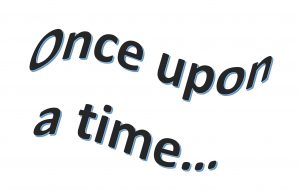 'The story so far:
In the beginning the Universe was created. This has made a lot of people very angry and been widely regarded as a bad move.'
Douglas Adams, The Restaurant at the End of the Universe
Note: This post contains affiliate links.  See Disclosure below for more information.
Once upon an Origami Story Time…
This week's post is something a little different. Not a model review or a set of instructions, this is a short video of an origami story told by Rikki Donachie at the London Origami mini-meeting, August 2017. Rikki is the British origami designer behind the book It's Just a Bit of Paper
. He showed how to fold his mouse model at the mini-meeting, which I hope to feature on this site soon.  For more information about Rikki and his creations, see his book, or his website.
Please note that the child in this video appears with the permission of their parent. Name withheld on request.
Enjoy the story!
The Samuel Randlett Flapping Bird
The flapping bird that Rikki features in this story is the design by Samuel Randlett. If you'd like to fold you own, or tell the story yourself, here are the instructions, produced by the Tavin's Origami Instructions YouTube Channel:
Get Involved
I'd love to hear your views on this. Feel free to let me know what you think in the comments below, or you find can me on Instagram or Twitter. Check out my Pinterest boards too!
You can also subscribe to the mailing list by entering your email in the box below:
Disclosure: This post contains affiliate links. This means we will receive a small commission for some purchases made using links in our blog with no additional cost to you. Please be assured we would not promote any product unless we believe that our readers will also benefit. The commission does not influence the editorial content of this site.
As an Amazon Associate, I earn from qualifying purchases.  Origami Expressions is a participant in the Amazon Services LLC Associates Program, an affiliate advertising program designed to provide a means for sites to earn advertising fees by advertising and linking to amazon.com, amazon.co.uk, amazon.ca. Amazon and the Amazon logo are trademarks of Amazon.com, Inc. or its affiliates.