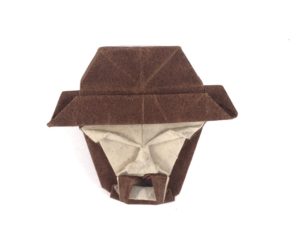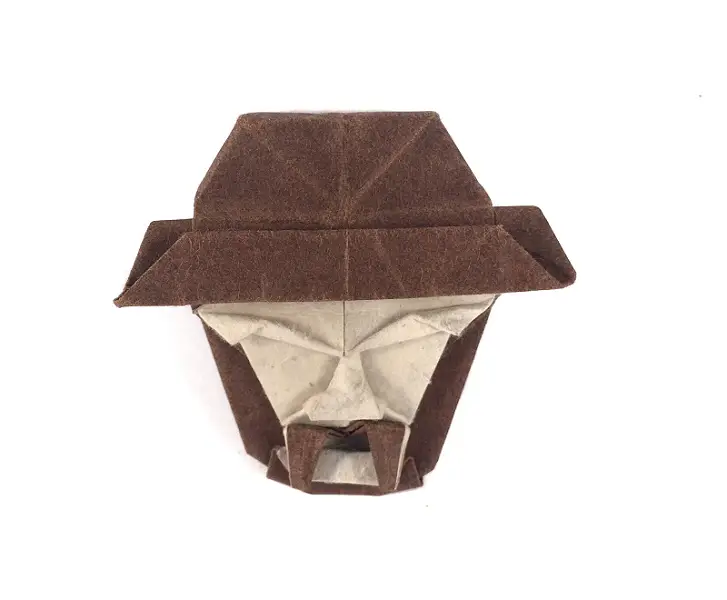 After an Instagram user called Origamipunk praised the book El Libro de las Mascaras de Papel Plegado or The Book of Folded Paper Masks by Gabriel Alvarez, I looked into it a bit more and bought myself a copy. I like making origami masks, so this seemed an interesting opportunity. Origamipunk pointed out that although the book is in Spanish, the diagrams are clear enough to follow, so this shouldn't be a problem for non-Spanish speakers (like me).
Note: This post contains affiliate links.  See Disclosure below for more information.
Ordering & First Impressions
As usual, when ordering from Amazon, the delivery process was painless and prompt.  It was easy to find the book on the site, and it arrived quickly and in pristine condition – much as you would expect from Amazon.
The positive…
My initial impressions of Mascaras were generally positive. The cover is attractive, and just as Origamipunk had pointed out, the diagrams were clear, legible and appeared easy to follow. There is a wide range of mask subjects and styles.  The book is mainly black and white, although there is a section containing colour photos of all the models in the book.
And the negative…
On the negative side, it is not the most attractive book to look at, or hold.  It feels quite old-fashioned in its layout and presentation, which is a shame given that the book was published in 2007.  The paper is poor quality, and all the colour photos are together in one section, which does mean a certain amount of flicking through the pages.  It is just a personal opinion, but I think that generally speaking, an origami book should look and feel inviting. I understand that this puts production costs up and increases the retail price of the book, but origami is a creative subject –a book of origami diagrams should reflect and inspire that creativity in its presentation.
The Models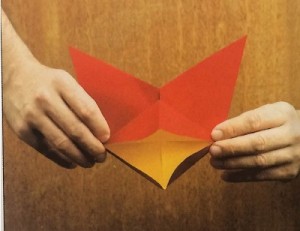 Having folded the models in Mascaras, I think it's fair to say there is a reasonable selection.  It is very unusual to find a book where you like every model in it and that's the case here.  There are some that feel like 'fillers', such as Carnival Mask and Zorro (right) which look like ill—defined shapes and predictably disappoint when folded, and there are others such as Gaucho (picture above) and Belfegor (below) which look very striking in the book, are generally satisfying to fold and look good when they are done. Most people should find some of the models interesting and enjoyable to fold.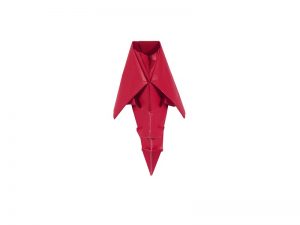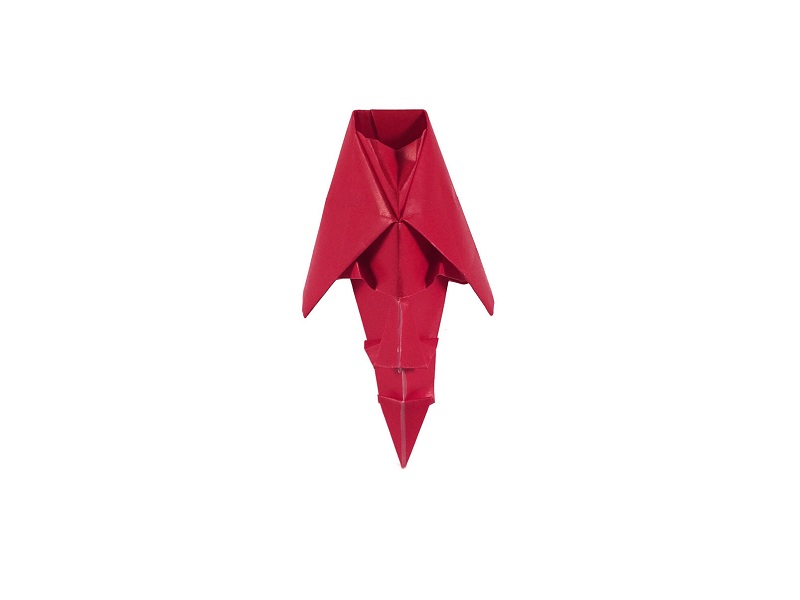 What if you don't speak Spanish?
I don't know a single word in Spanish. Fortunately, the diagrams are well drawn and don't need text instructions to follow them. The folding sequences are generally pretty simple, so anyone who can manage reverse folds, rabbit ears and the occasional squash fold should have no problems with this book, even if they don't speak Spanish. There is a lengthy prologue to the book and extensive advice on paper selection for people that can read Spanish.
Buying El Libro de las Mascaras de Papel Plegado
The book is available on Amazon. The UK site holds fewer copies in stock than the US site, but they do replenish their stocks quite quickly so don't worry if it's listed as 'out of stock'.
Conclusion
Overall I think the book is good.  Although the look and feel of the book are disappointing, El Libro de las Mascaras de Papel Plegado is far from alone in this.  There is a reasonable selection of models that should appeal to a wide audience.  Diagrams are clear, well laid-out and folding sequences are generally quite satisfying, with some notable exceptions.  I don't think the book is a 'must-have' for everyone's origami bookshelf, but it is worth the money, and it's an interesting exploration of the theme.  If origami masks appeal to you, this book should be on your shopping list. At the time of publishing this, you've just got time to get it delivered for Christmas 2015!
Get Involved
I'd love to hear your views on this. Feel free to let me know what you think in the comments below, or you find can me on Instagram or Twitter. Check out my Pinterest boards too!
You can also subscribe to the mailing list by entering your email in the box below:
Disclosure: This post contains affiliate links. This means we will receive a small commission for some purchases made using links in our blog with no additional cost to you. Please be assured we would not promote any product unless we believe that our readers will also benefit. The commission does not influence the editorial content of this site.
Origami Expressions is a participant in the Amazon Services LLC Associates Program, an affiliate advertising program designed to provide a means for sites to earn advertising fees by advertising and linking to amazon.com, amazon.co.uk, amazon.ca. Amazon and the Amazon logo are trademarks of Amazon.com, Inc. or its affiliates.