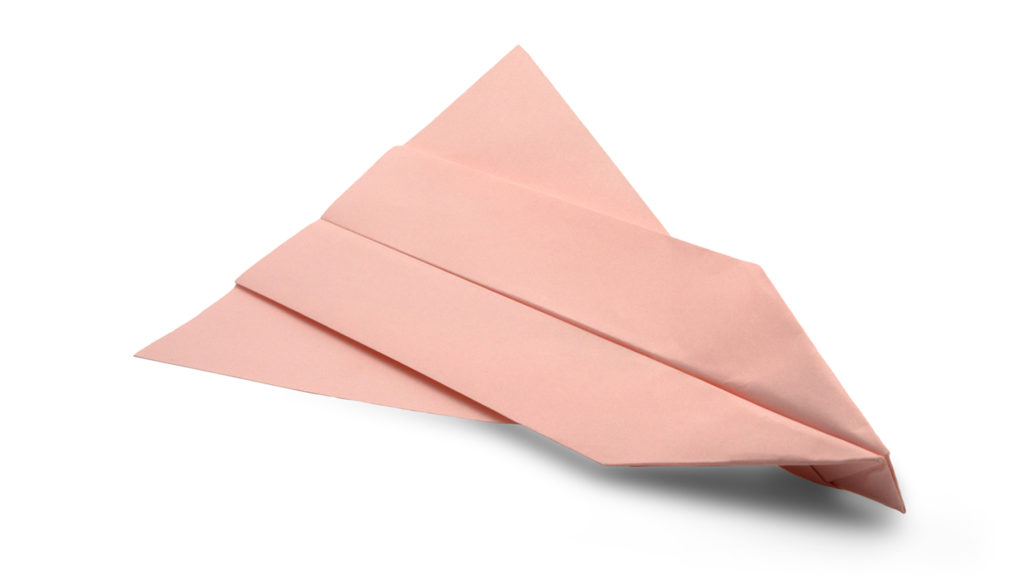 "The average airplane is 16 years old, and so is the average airplane meal."
-Joan Rivers
Don't knock paper planes!
If you ask many people what origami is, they will have a mental picture of birds and animals like the traditional crane, intricate patterned tessellations, or insanely complex creations by Robert Lang or Satoshi Kamiya. It's usually followed by a comment like 'I don't have the patience for that', or 'that's far too complicated for me'. Quite often, those same people have actually already done some origami when they were children – they just didn't realise it.
The usual definition I give for origami is 'the art and science of folding stuff up'. This includes folding things other than paper, such as fabric, metal, and even food! Although origami is usually associated to Japan, other countries have their own paper folding traditions – including paper planes.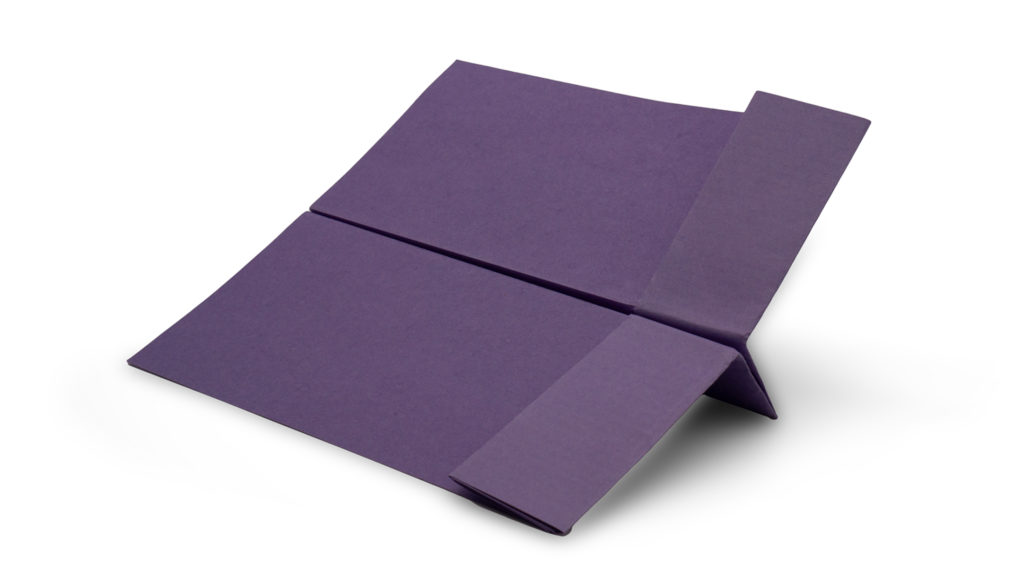 Most people I know have made a paper airplane at some point in their lives or at least been hit on the back of the head by one. By this definition, paper planes absolutely count as origami. They are an ideal way to get used to origami, and a good starting point before moving on to all those animals and birds.
On that basis, I was looking forward to folding some of the paper airplanes in this book with my youngest son and I thought it would be a fun thing for us to do together. If I'm honest I was a bit excited myself too – who doesn't love a good paper plane?
Note: This post contains affiliate links.  Please see disclosure for more information.
About the Paper Airplane Book for Kids
The Awesome Paper Airplane Book for Kids by Stefania Luca is aimed at children aged 6-9. It contains instructions for 15 paper airplane designs of varying difficulty, and comes with paper to make them with. The planes are grouped as either Dart Planes, Glider Planes, or Stunt Planes, according to how they behave when you throw them.
From now until March 31, 2021, enter my giveaway to win your own copy of this book here.
The book is very well presented. The pages are brightly coloured, everything is attractively laid out and easy to read. Each step in the instructions has a diagram accompanied by some text explaining what to do. These diagrams are a good size, clear and easy to follow. There is a helpful troubleshooting section, showing what you can do to fix your plane if it doesn't fly straight. There is even a page explaining how planes fly.
Get more information about the book here.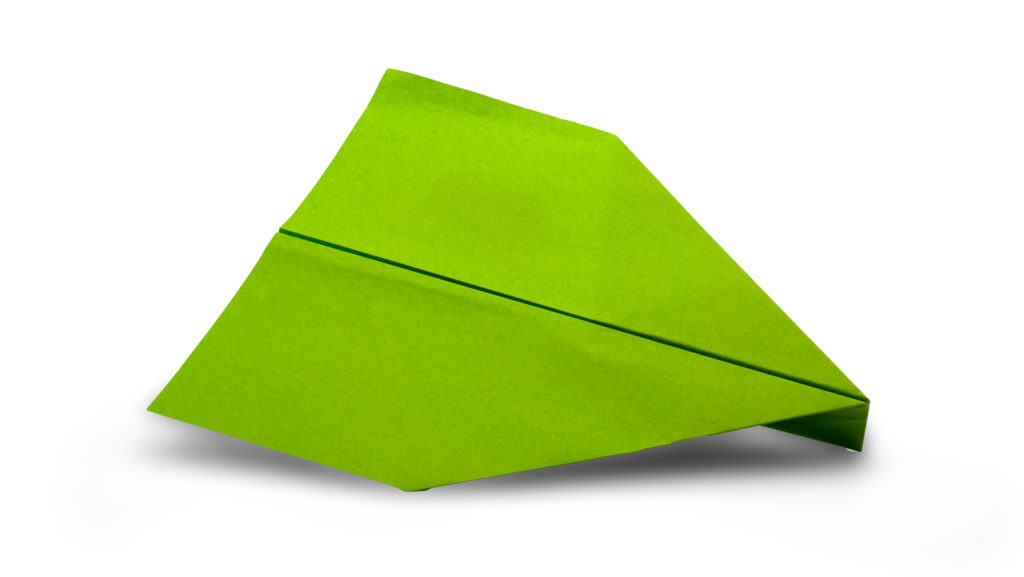 How did we get on?
In short, very well!  My son is slightly older than the target age group (he's 11), but he enjoyed making the various different designs and seeing how they flew differently according to how hard you throw them. The default seemed to be 'I'm going to hold this like a javelin and hurl it as hard as I can', but he soon got the idea that doesn't always work.
I helped him out with the folding where he needed it, showed him how to throw each one to get the best flight, and that he could experiment a bit by angling the wings up or down to change how the planes flew. It wasn't always clear who was having the most fun – the 11 year old child or the 47 year old one, but on the whole I think he got the best of it. I seemed to be spending a fair bit of time reaching down behind the back of the sofa.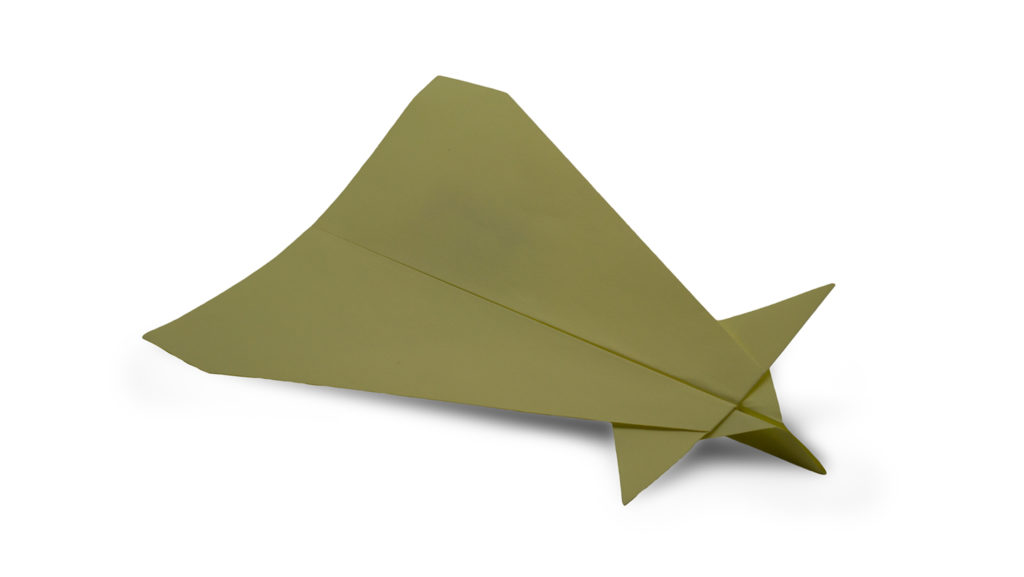 I'm not sure he had a clear favourite of all the planes in the book. I think the one I like best was the Carnard plane – more because I've never folded one with carnard wings before! If you're not sure what carnard wings are, they are small extra wings on an aircraft in front of the main wings. Thanks to Stef for the explanation – I didn't know.
While the book comes with paper, we decided to use our own (ordinary A4 paper works fine too).
About the Author 
The author of The Awesome Paper Airplane Book for Kids, Stef Luca is the creator and owner of the website Non-Toy Gifts, which specialises in crafts and activities to do with children, including some seasonal ideas, such as Christmas or St Patrick's Day. You can also find Non-Toy Gifts on Facebook, Pinterest, and Instagram.
Book Giveaway
I am giving away one copy of the Awesome Paper Airplane Book for Kids.  Get more information here.  Hurry, the contest ends March 31, 2021.
More Origami Models to Try
Now that you have made some paper airplanes, you child may be interested in trying to fold other origami models.  There are several easy origami models for kids including the cat face, sailboat, and flapping bird. 
If you are ready for more advanced paper airplanes, you can try this origami airplane or this origami F16.
Get Involved
I'd love to hear your views on this paper airplane for kids book.  Have you folded any paper airplanes? Feel free to let me know what you think in the comments below, or you find can me on Instagram or Twitter. Check out my Pinterest boards too!  Don't forget to enter the giveaway before March 21, 2021 here.
You can also subscribe to the mailing list by entering your email in the box below:
Disclosure:
This page contains affiliate links and I may receive some small commission for purchases made through the links on this page. This hasn't affected my decision to recommend a product – I value my personal and professional reputation and would not endorse a product or supplier I did not believe in. There is no additional cost to you for purchasing through this page.
As an Amazon Associate, I earn from qualifying purchases.  Origami Expressions is a participant in the Amazon Services LLC Associates Program, an affiliate advertising program designed to provide a means for sites to earn advertising fees by advertising and linking to amazon.com, amazon.co.uk, amazon.ca. Amazon and the Amazon logo are trademarks of Amazon.com, Inc. or its affiliates.