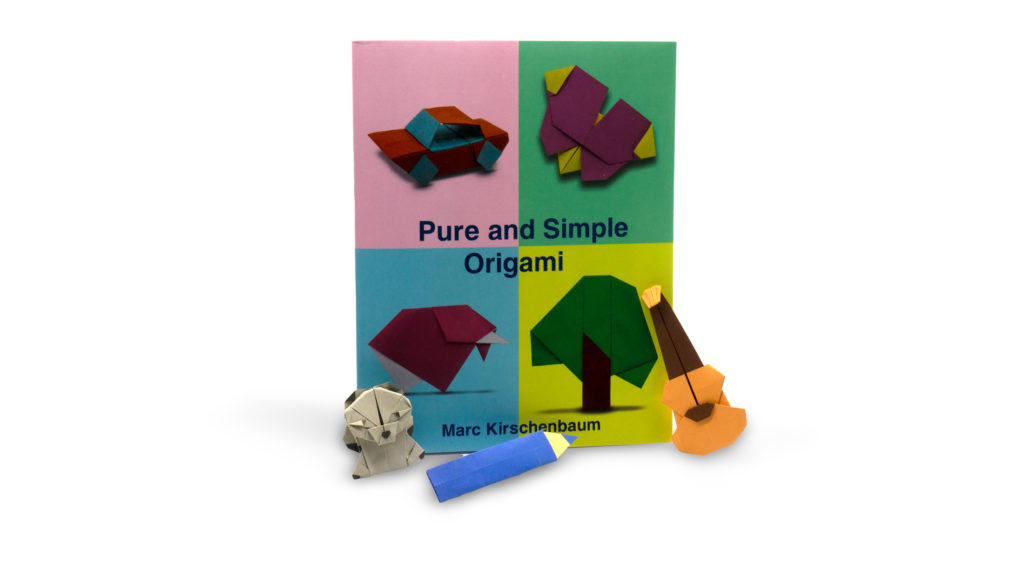 "The truth is rarely pure, and never simple."
-Oscar Wilde
Getting back to basics
One of the odd things about origami is that the restrictions it places on what you can do with the paper (no cuts, no glue, no tape) end up being the very things that drive creativity and the design of ever more intricate and amazing designs. Necessity is the mother of invention I suppose. But what if you limit the process still further?
Note: This post contains affiliate links.  Please see disclosure for more information.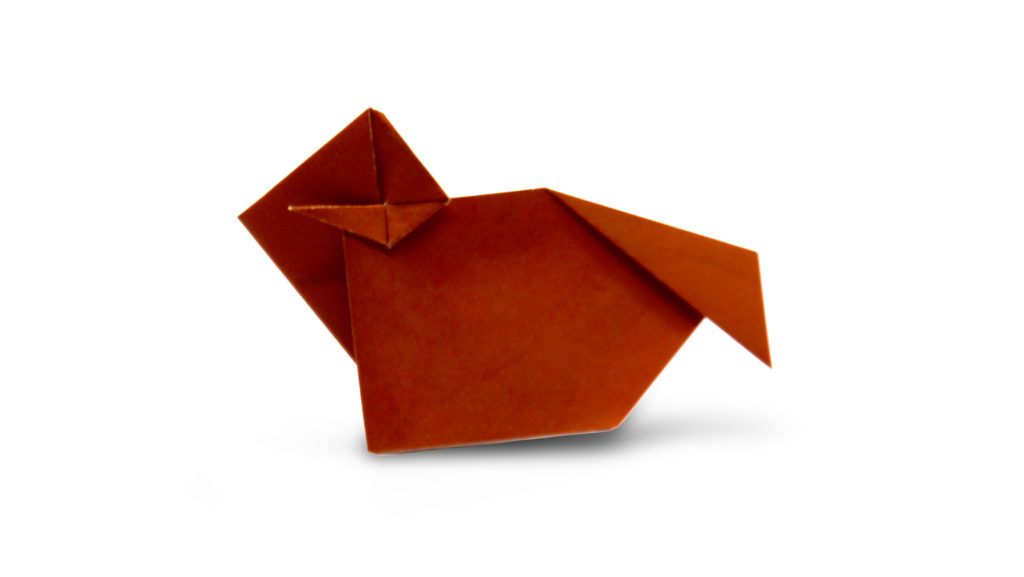 What happens if you eliminate a lot of the techniques from the origami toolbox and pare it right back to just the most basic steps – just valley folds and mountain folds? No sink folds, no swivel folds, no rabbit ears, no squashes, not even any reverse folds!
Can you actually create anything at all? As Marc Kirschenbaum notes in the introduction to Pure and Simple Origami, that rules out most traditional origami models to start with.
The answer is yes you can. Kirschenbaum's book Pure and Simple Origami is an exploration of just how far you can push the style of Pureland Origami.  Grab your copy of the book here.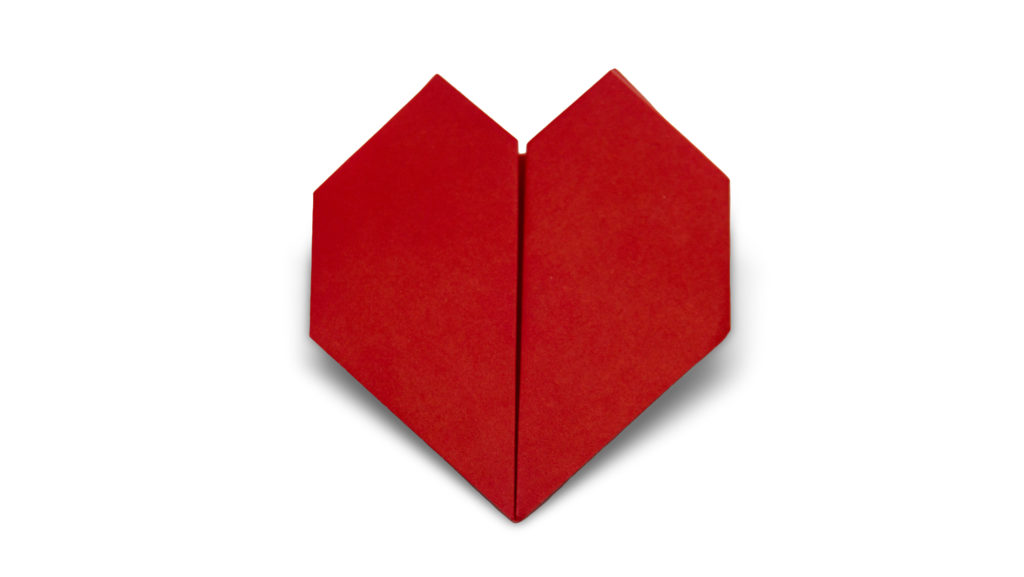 Pureland origami – what's that then?
Pureland is a term for a style of origami that conforms to these restrictions – valley and mountain folds only.  These are the fundamental building blocks of origami. Hence 'pure'. The 'land' part is in reference to the names of the folds – valley and mountain – which are features of the landscape.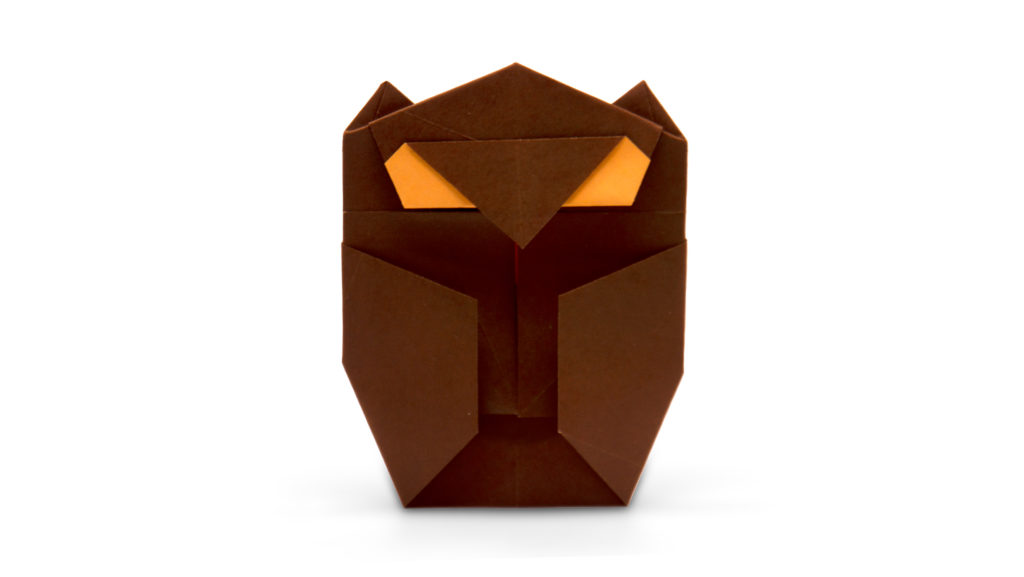 Pureland origami as a concept was devised by an origami designer called John Smith in the 1970s. I don't know, but I like to think that he came up with the idea as a response to the way origami was developing, with ever more complex and detailed designs. Not necessarily as a push back against that, but as a way of keeping origami simple and accessible to everyone.
Overthinking it
I have to admit, I have a bit of a hard time with pureland origami. There's a bit of me that prefers to focus on the outcome of the folding and the merits of the model itself, rather than the rules that went into making it. If it's a design I like, I'm more interested in what it looks like than whether it's got five closed sinks and three crimps on each leg.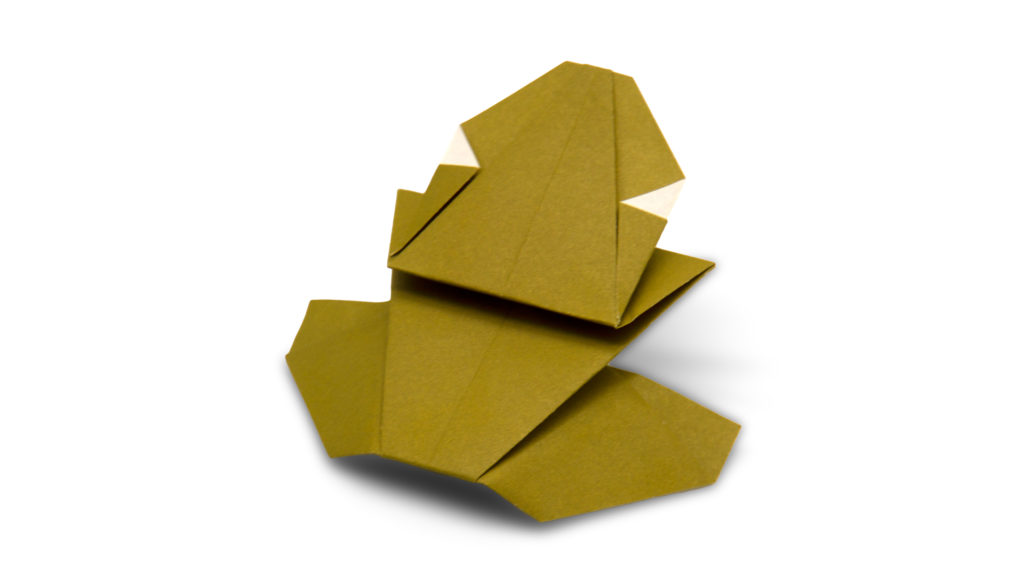 Does that actually matter? There's no easy answer to that – other to say I'm a complete hypocrite. I'm a bit of a purist and prefer models that don't use scissors or glue, don't rely on something drawn on afterwards, and use square or rectangular paper, rather than obscure triangles, hexagons and octagons. What's that if not focusing on the process as much as the outcome?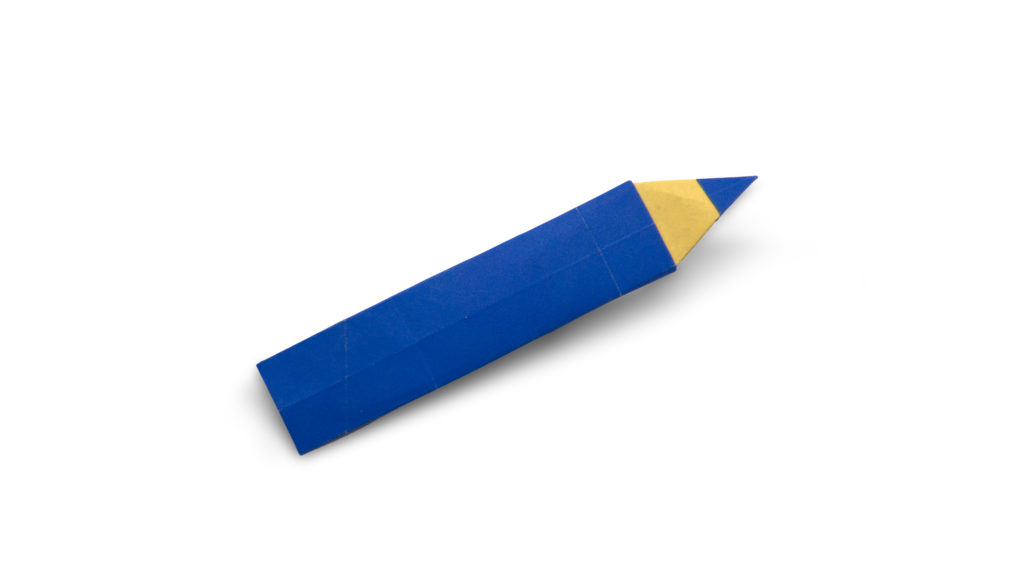 On the other hand, I like elegant origami models with clean lines. Ones that retain that bold, angular, couldn't-possibly-be-anything-other-than-origami style, and Pureland origami designs definitely fit that description. Also, anything that keeps origami accessible for everyone has to be a good thing, but then we're back to focusing on process again…
This is why I was so keen to get hold of a copy of Kirschenbaum's book Pure and Simple Origami to review. Could I finally come down on one side of the fence about Pureland Origami?
What's in the Pure and Simple Origami book?
Pure and Simple Origami contains 27 projects, all adhering to the Pureland ethos. There is a good range of subjects, including animals such as a butterfly and a ram, and objects like a guitar and a pencil.  It is written by Marc Kirschenbaum, a prominent American origami designer and the author of over 50 books.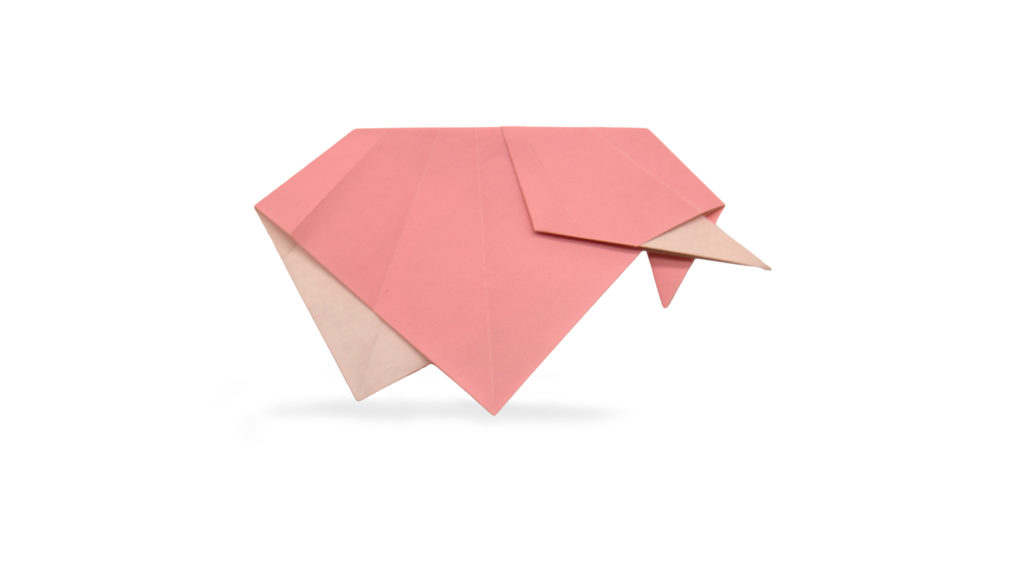 Interestingly, the models are arranged in alphabetical order, rather than the easiest ones first and the hardest ones at the back, which is more usual. Kirschenbaum explains that as all the models follow the Pureland principle, they are all simple. The number of steps is as good a guide to complexity as any.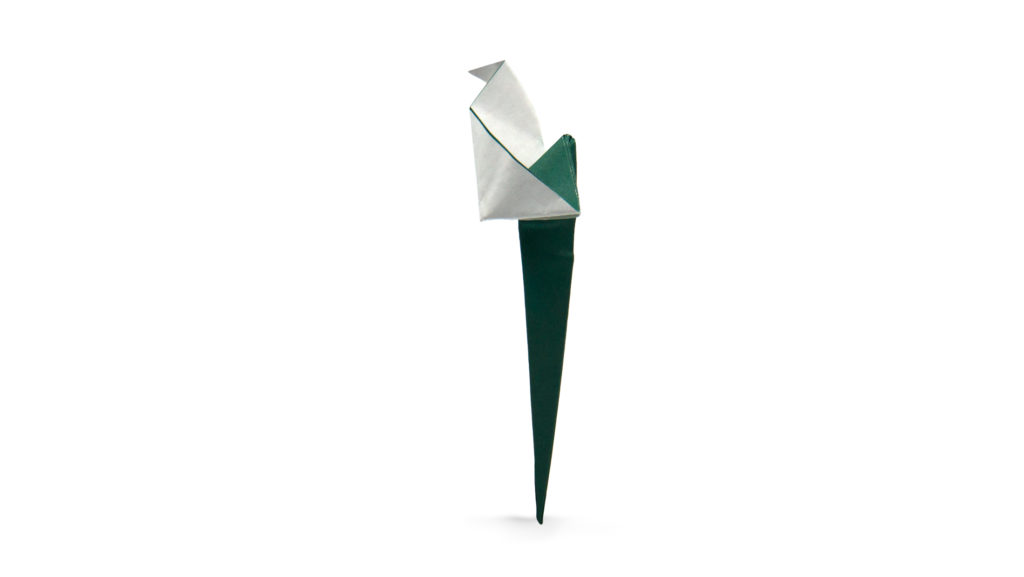 I like the structure and arrangement of the book. The alphabetical order means you get quite a few surprises as you work your way through with some models taking longer to make than others. The Calla Lily and the Horse are just 10 steps, while the Car, which follows directly after the Lily, is 37. I think this variation is one of the way the book stays fresh and unusual as you fold the models.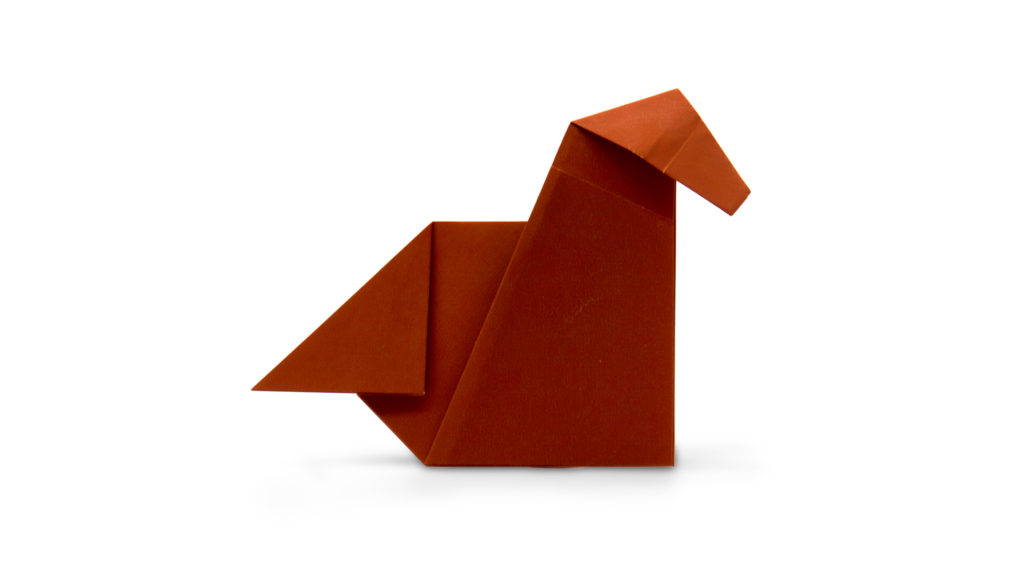 It is a well presented book. Diagrams are large, clear and annotated with simple instructions. Each model is accompanied by a photo of the completed design, and the fonts used for both the main text and the titles are simple to read and unfussy.  There is plenty of white space on the page.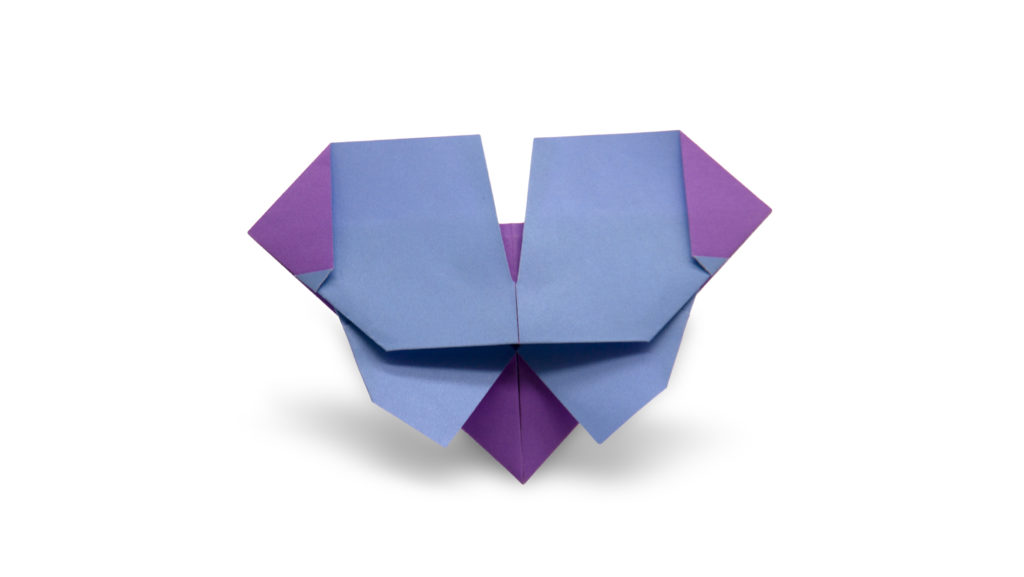 While the models are easy enough for children to do, it's not a book aimed for kids.  (Get recommendations on origami kids books and tips for getting them started here).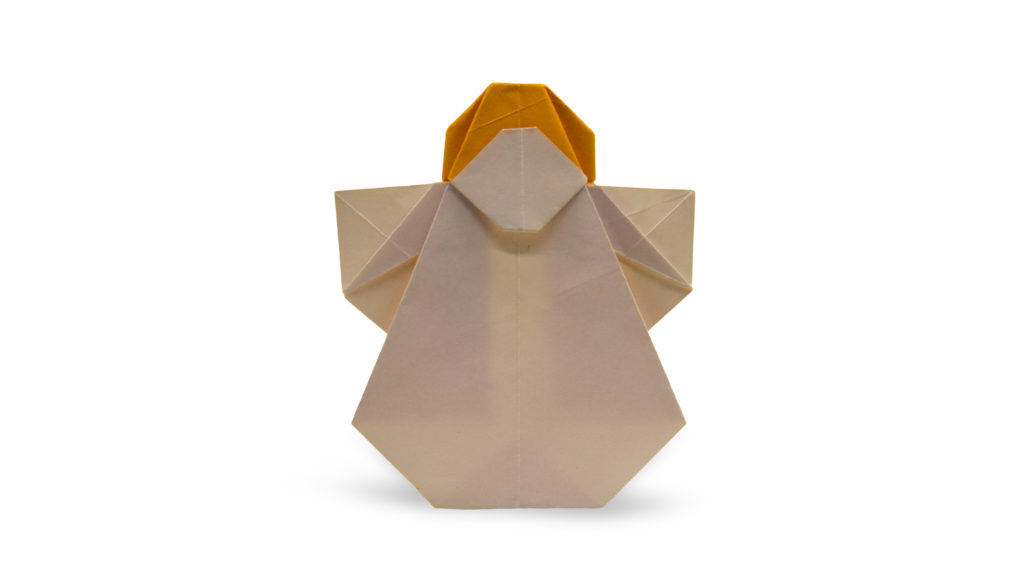 It is full colour throughout, and the paper it is printed on is good quality (or it is available as an eBook for Kindle).  While the book doesn't come with origami paper, you can use whatever you have on hand.  If you don't have any origami paper, I recommend using Folded Square – you can get some here.
It is clear that this is a well designed and well thought out book.
Read more reviews of Pure and Simple Origami here.
So it's pure – but is it simple?
Largely, yes. I taught the Santa Claus model at an online British Origami Society Mini-meeting over Christmas and one of the people involved described it as 'a really nice simple complex model' and that just about sums it up.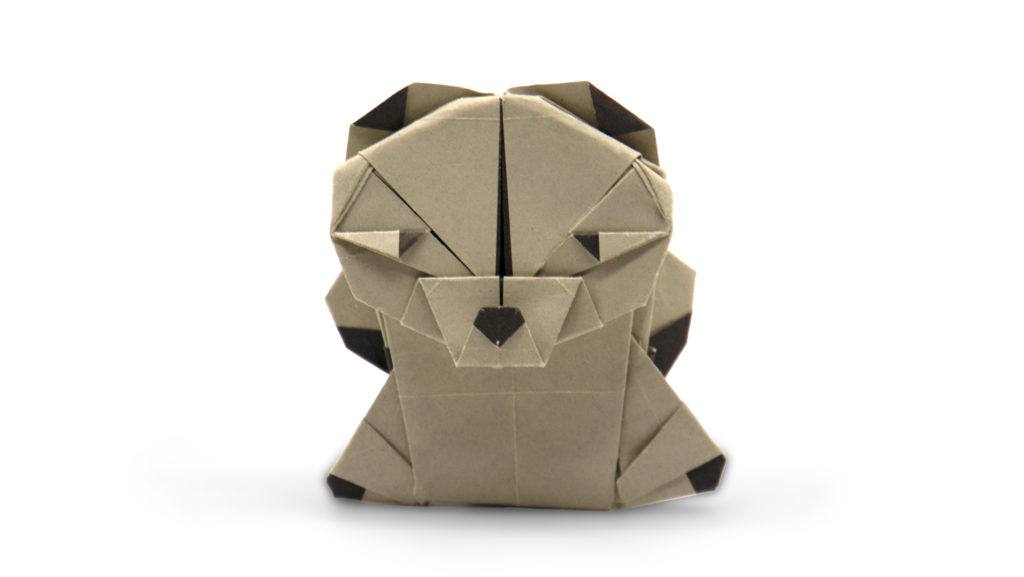 None of the models are difficult to execute, but some of them give the impression of being a lot more complex than they actually are. Some of them with the fewest number of steps are ideal for the absolute beginner, while the car and the teddy bear will develop a beginner's ability that little bit more. This is mainly down to the increased number of steps, and the need to be as accurate as possible when folding each step.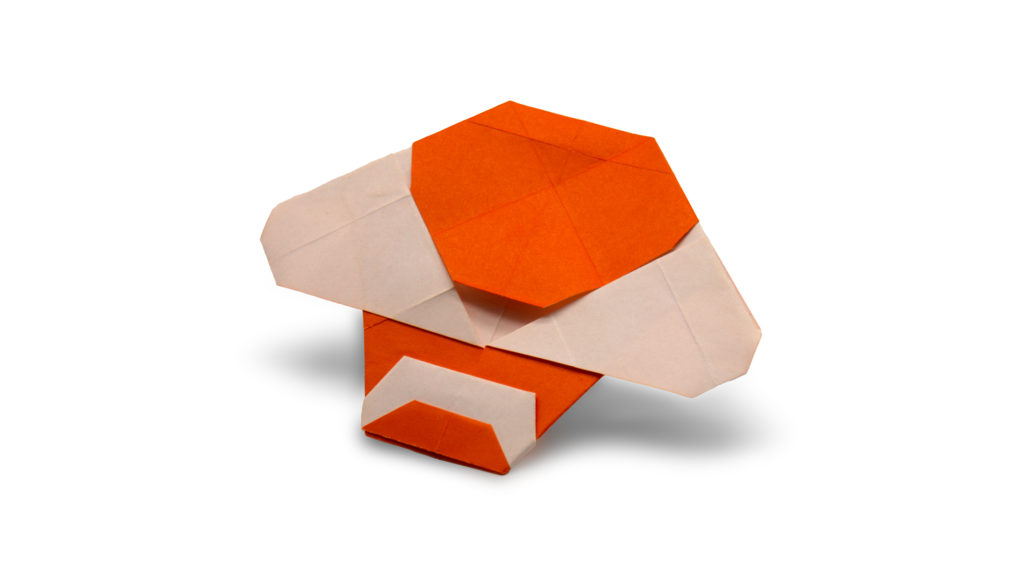 Having folded all the models in the book, I came away feeling really satisfied that I'd spent the time folding these models. They are simple, accessible, and it's a collection that you can just dip into on occasion and fold something quickly and easily that is just that little bit more unusual.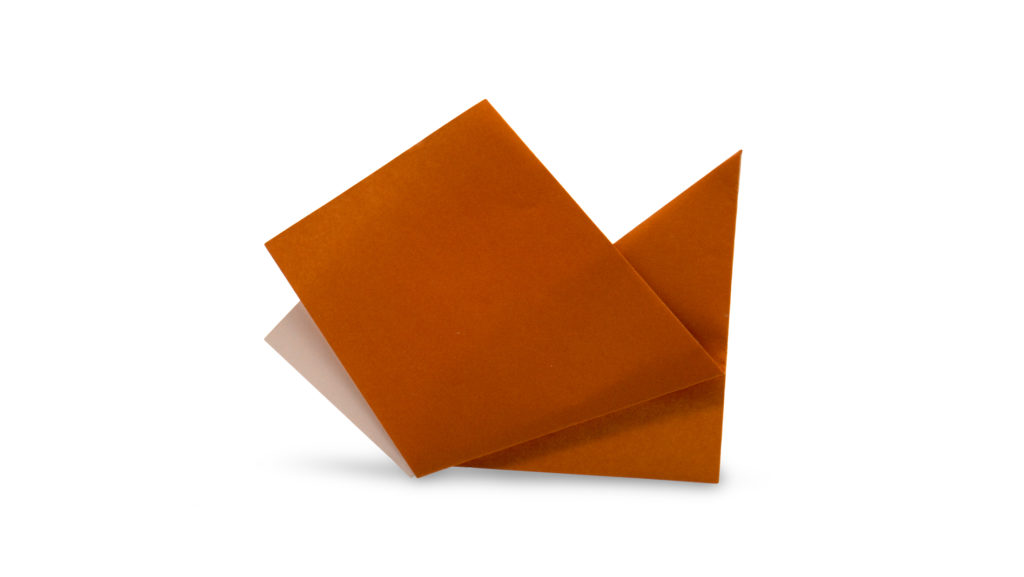 In setting out to explore the world of Pureland origami and produce a range of models that are accessible to everyone and easier than some traditional designs, Marc has expanded the options for the beginner folder. Not only has he created an interesting collection of models for people new to origami to explore, he has effectively provided a new 'route in' to origami. It's nice to find a book suitable for beginners that isn't focused on cranes and other traditional models.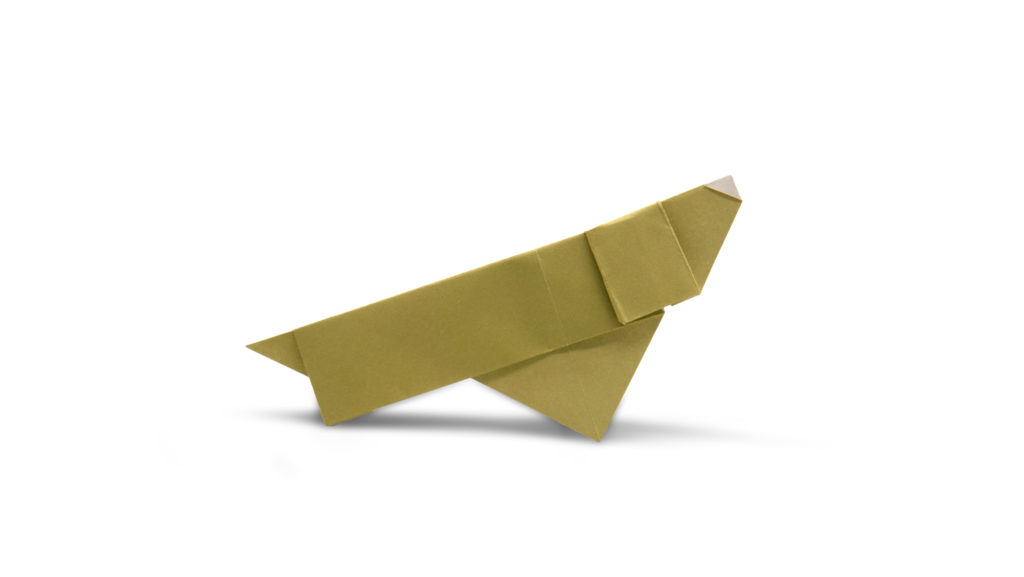 In that sense, I've been able to make my peace with Pureland origami. In the end, does it matter whether the focus is on the process or the outcome? Maybe what matters is that the models look good and are fun to make. Pure and Simple Origami by Marc Kirschenbaum achieves that.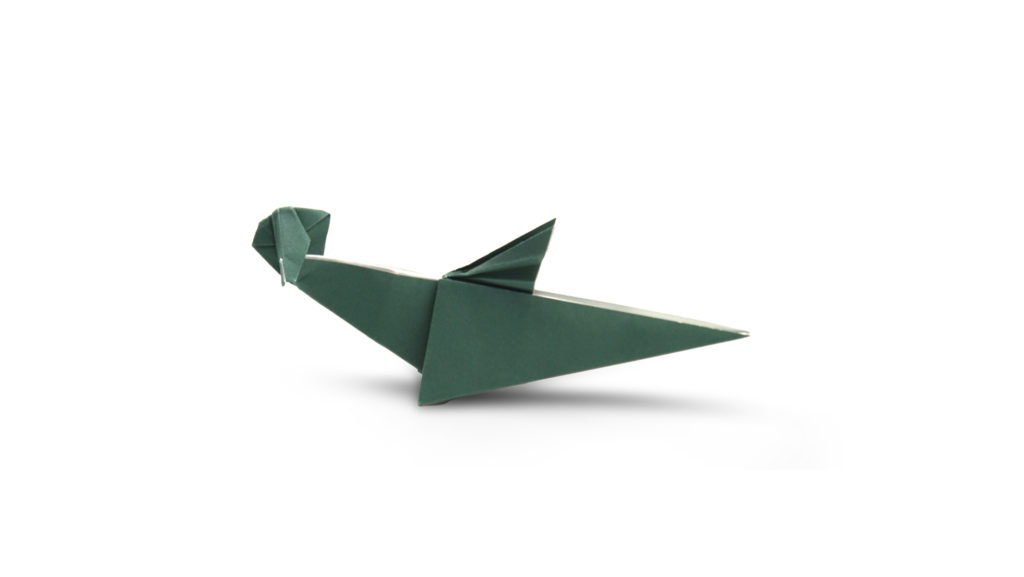 If you're looking to explore Pureland origami, you will be pleased with this book. If you are getting a present for someone that has only recently started in origami and maybe looking for their next book, make it this one. They will be glad you did.
And the Academy Award goes to…
Following the success of the first Origami World Marathon in 2020, the organisers are planning another for 2021. This time they are planning to award what they are calling the Oscars of the origami world – named after the late Eric Joisel, one of the most creative and original designers in origami history.  You may remember I folded his origami rat and origami dwarf models.
The Joisel Award will be given to 'eight extraordinary creators for their exceptional work from the last year', covering these categories: Artistic, Technical, Folding-Process, and Interpretation.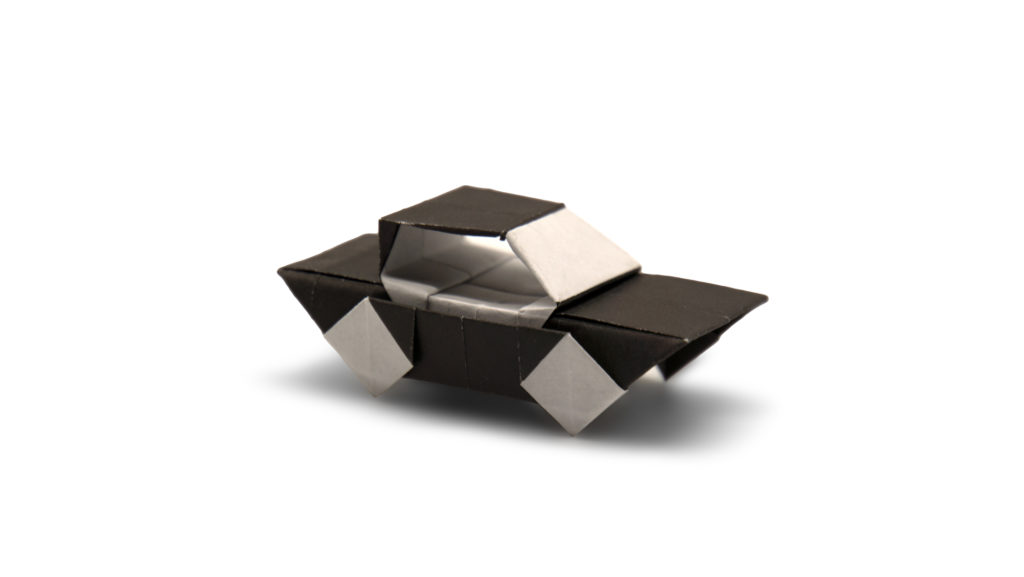 Marc Kirschenbaum's Car from Pure and Simple Origami has been nominated for the technical award for the skill in creating a realistic car with colour changes, with nothing more than valley and mountain folds. I hope he wins this award because this model is simply brilliant. It has character and a slightly whimsical sense of fun. It's distinctive, accessible and fun to make. The Joisel Awards are a great idea and this would be a worthy winner.
Get Involved
I'd love to hear your views on this Pure and Simple Origami book.  Have you folded any Pureland origami? Feel free to let me know what you think in the comments below, or you find can me on Instagram or Twitter. Check out my Pinterest boards too!  
You can also subscribe to the mailing list by entering your email in the box below:
Disclosure:
This page contains affiliate links and I may receive some small commission for purchases made through the links on this page. This hasn't affected my decision to recommend a product – I value my personal and professional reputation and would not endorse a product or supplier I did not believe in. There is no additional cost to you for purchasing through this page.
As an Amazon Associate, I earn from qualifying purchases.  Origami Expressions is a participant in the Amazon Services LLC Associates Program, an affiliate advertising program designed to provide a means for sites to earn advertising fees by advertising and linking to amazon.com, amazon.co.uk, amazon.ca. Amazon and the Amazon logo are trademarks of Amazon.com, Inc. or its affiliates.