"Envy the kangaroo. That pouch setup is extraordinary; the baby crawls out of the womb when it is about two inches long, gets into the pouch, and proceeds to mature. I'd have a baby if it would develop in my handbag."
-Rita Rudner
Origami Kangaroos – Which Way to Jump?
Picture the scene. Somebody gets up in the morning and heads for the tattoo parlour. They know exactly what they're going to get. They've got a design in mind. They've sketched it out beforehand, quite possibly several times, shared it with a few close friends and got their opinion. They are comfortable with their choice. They are excited. Now it's time to actually go get it done.
I could not do this.
People who get a tattoo have one thing I lack: decisiveness. Leaving aside whether tattoos are a good idea or not, anyone that is prepared to decorate themselves in that way is making a pretty serious long term commitment about the way they look and what they do and don't like. Personally I can never make up my mind whether I prefer putting ketchup or HP sauce on a bacon sandwich so the idea that I'm going to be able to say 'this is a design that I'd like to spend the rest of my life looking at in the mirror' just isn't realistic. Whatever it is, I'd end up hating it.
The same is true of these three origami kangaroos. I can't make up my mind which I prefer. I changed my mind several times while I was taking photos of them before my bacon sandwich this morning (ketchup, before you ask), so the best I can come up with is to completely sit on the fence and say I like them all for different reasons. This is one of the things I like about origami. Different origami creators will always find alternative ways of interpreting the same subject. Sometimes the same designer will come up with different models themselves. These three models by two different artists are good examples of this.
In case you were wondering, a group of kangaroos can be referred to as a mob, court, or troop.  So without further ado, I present to you, my origami kangaroo mob.
Gen Hagiwara's 2007 jumping Kangaroo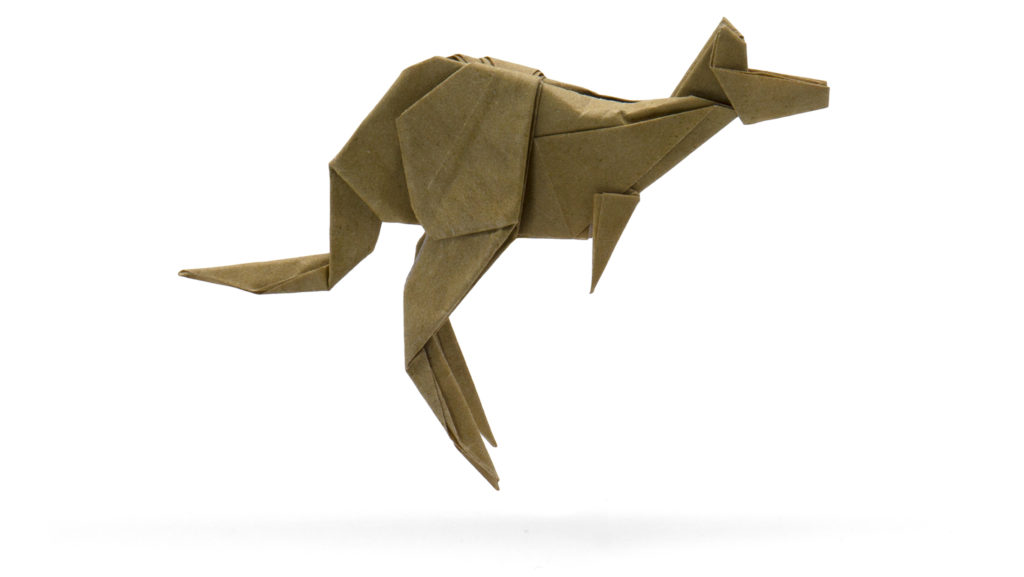 There are two origami kangaroos by Gen Hagiwara here, both just called 'Kangaroo', so I'll call this one the jumping kangaroo for convenience. This model was designed in 2007. The reason I like this one is that it's not just a kangaroo – it's a kangaroo doing something: jumping. It's a lot more interesting to include an action in the model than just the thing itself.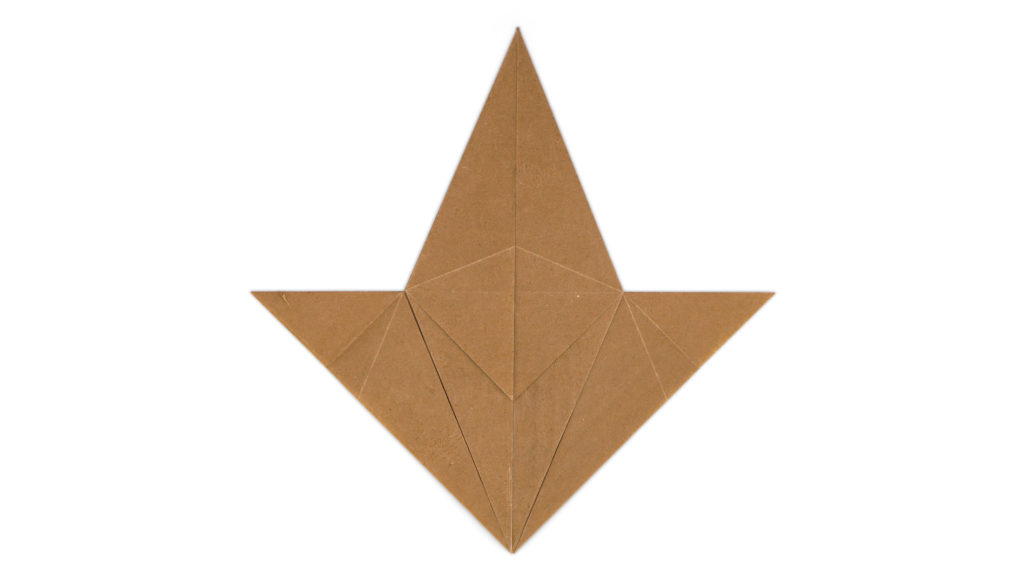 This is a low intermediate level design. Hagiwara recommends a sheet of satogami or biotope that is 25cm x 25cm (just under 10in square). I made this one out of a 30cm (12in) square piece of tissue foil because that's what I had to hand at the time. I think it worked well. That produced a jumping kangaroo that is 15cm (6in) from nose to tail and 9cm (3.5in) tall. It took me 20 minutes to fold this model.
Nakashima's Kangaroo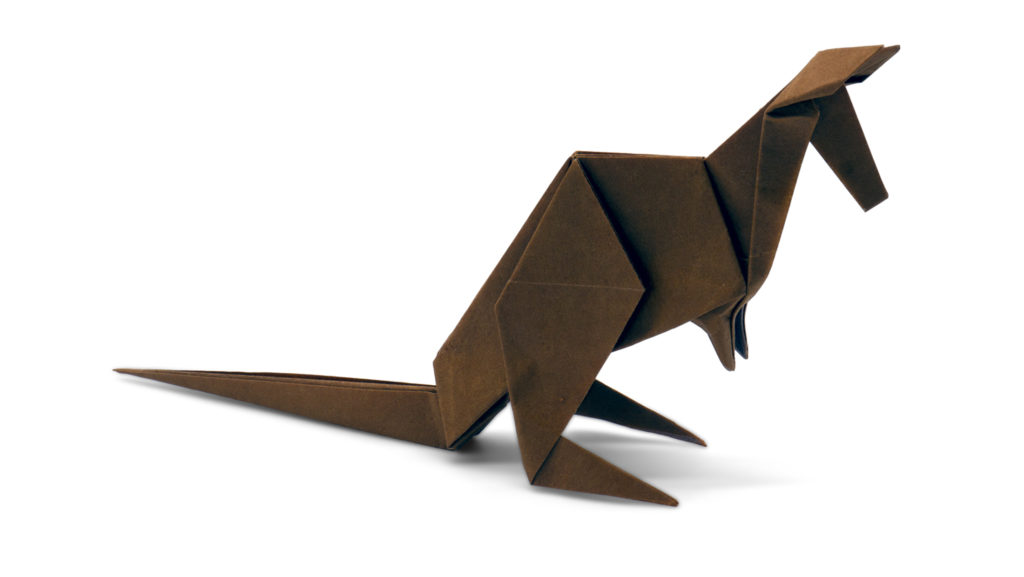 I've said before that one of the things I look for in an origami model – even a complex one, is a clean unfussy design. Jo Nakashima's origami Kangaroo achieves this. It's the classic pose everyone thinks of when you mention a kangaroo. Somehow a kangaroo always looks like it's about to bounce off somewhere, even when it's standing still.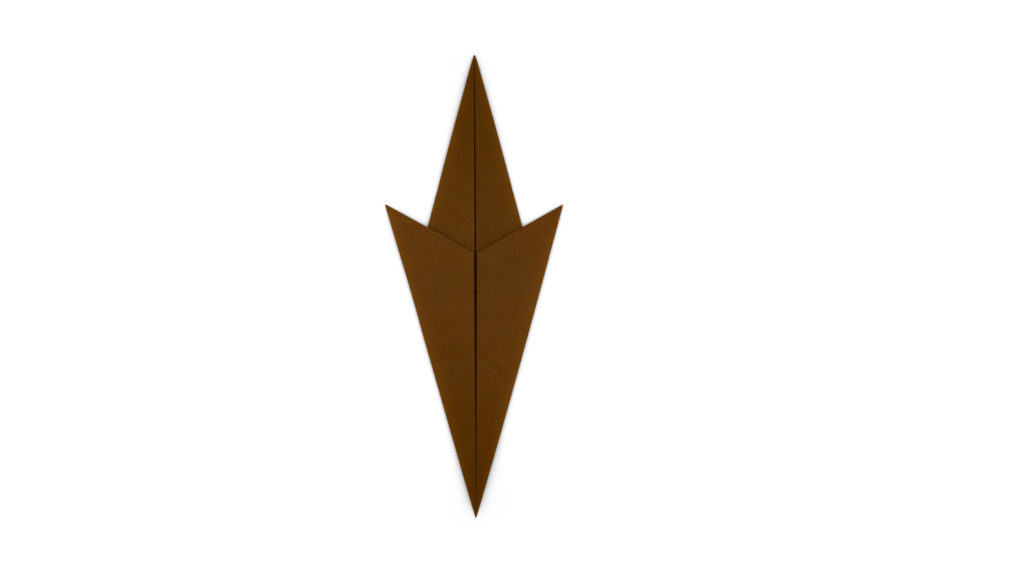 This is a low intermediate level model.  Nakashima uses a 20cm square of copper tissue foil for his kangaroo. I didn't have any tissue foil of that size, so I used a 30cm x 30cm sheet of tissue foil for this one as well. The result is an origami kangaroo that is 23cm (9in) from nose to tail and stands about 10cm (4in tall). It took me about half an hour to make this model.
Gen Hagiwara's 2013 Kangaroo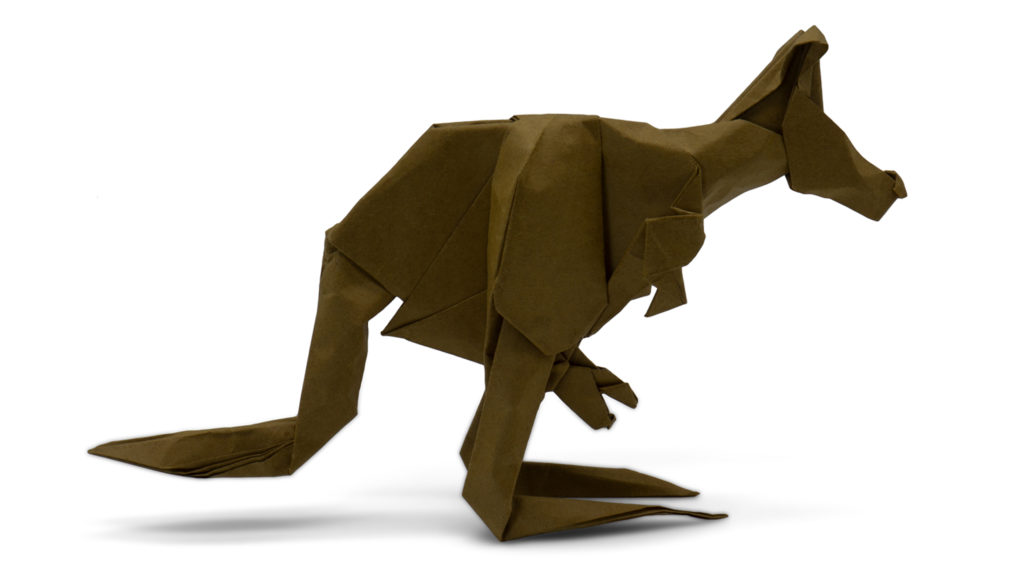 This model is a very different approach to Hagiwara's other kangaroo featured here! There is a lot more detail in this model, including a baby in the pouch. In all honesty, I'm not sure that the baby adds a lot to the model here and I'd be tempted to just design it out. This kangaroo is much more 3D, with big powerful haunches and a more shapely body and neck. It's a very different design approach to the other two and creates a very different, but just as appealing style of kangaroo.
It takes quite a bit longer to make. This one was about an hour and a half.  I would classify it as a high intermediate level design. Hagiwara recommends Youhishi, biotope or satogami paper for this model, 35cm x 35cm. I think this is a good minimum size. I used a 30cm square of biotope and some of the folds around the baby in the pouch got a little fiddly.
Origami Kangaroo Instructions
Both of Gen Hagiwara's Kangaroos come from his book Spirits of Origami, one of the Passion Origami series produced by Nicolas Terry of Origami-Shop.com. These two are actually the first and last models in the book, which is a really clever way of starting and finishing an origami book – with the same subject. I've waxed lyrical about the Passion Origami books on this blog so I won't go over old ground, but they are very high quality. Some of the other models I've folded from this book include a Snake, a Turkey, and a Flying Squirrel. Spirits of Origami is available from Origami-Shop.com here.
Jo Nakashima's has provided a video for his origami kangaroo model on his YouTube Channel. For convenience, the video is below.
So Which is Best?
These three origami kangaroos are very different interpretations of the same subject. I don't have a favourite. Gen Hagiwara's 2013 model is the most difficult to fold.  I like them all, particularly when they're all grouped together. That's my conclusion. Possibly. Maybe I'll think about it over a bacon sandwich.
Get Involved
I'd love to hear your views on these origami kangaroos.  Feel free to let me know what you think in the comments below, or you find can me on Instagram or Twitter. Check out my Pinterest boards too!
You can also subscribe to the mailing list by entering your email in the box below:
Disclosure:
This page contains affiliate links and I may receive some small commission for purchases made through the links on this page. This hasn't affected my decision to recommend a product – I value my personal and professional reputation and would not endorse a product or supplier I did not believe in. There is no additional cost to you for purchasing through this page.
As an Amazon Associate, I earn from qualifying purchases.  Origami Expressions is a participant in the Amazon Services LLC Associates Program, an affiliate advertising program designed to provide a means for sites to earn advertising fees by advertising and linking to amazon.com, amazon.co.uk, amazon.ca. Amazon and the Amazon logo are trademarks of Amazon.com, Inc. or its affiliates.